His Rehab Didn't Allow Suboxone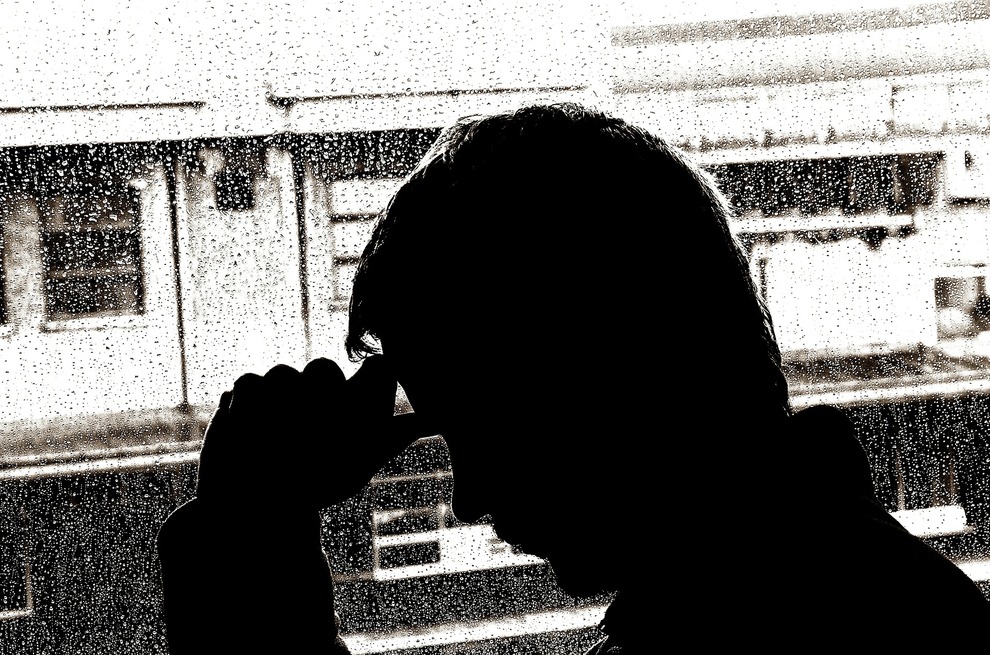 hayleskp shares the story of her Loved One's addiction and his struggles to find help. It seems he has hit so many roadblocks on this journey. He's closed off communications at the moment, and she doesn't want him to give up.
I thought it best to answer questions with the telling of his story. These are the highlights but still I apologize for the length.
My son went through cancer treatment at the age of 12. He incurred many traumatic events during those years and was freely prescribed opioids for pain. We did not realize he was addicted until he graduated high school He went to rehab and was successfully sober for 7 years. He learned of kratom in a smoke shop. He was told it was "natural" and not addictive. Over the next couple of years he increased usage. As his usage increased he began to drink heavily and was "given" illegal drugs of all sorts when out with friends. Kratom was his mainstay. Read hakyeskp's full comment here.
Your son has tried repeatedly to stop using drugs. He has been to a number of detoxes, rehabs, and sober living houses only to find himself once again at the same crossroads. What is the next move?
I see that you are not in Massachusetts but I want everyone to know that Sober Houses in Massachusetts cannot deny someone admission because of medication assisted treatment (Suboxone in your case) IF the house runs AT ALL on state funding.
The first thing to do is to help your son get back on Suboxone when he leaves rehab. Despite your son's best intentions, he may use again and the drugs he takes are very dangerous. The Suboxone will reduce his cravings. It will also put him in front of someone, on a regular basis, who is drug testing and managing the opiates, regardless of where he is living. There is now a monthly implant of Suboxone called Sublocade. This can be considered support on a few levels. We know he needs all the support he can get.
I realize he is not talking to you, but I suspect he will do so shortly. He has reached out in the past. When he does reach out, focus on the Suboxone/ Sublocade. Get him another appointment with the psychiatrist and help him to get there. Watch Learning Module 8 for pointers on how to present this to him. Try to be mindful of the language you choose. You want him to know that your goal is to work in partnership with him, and that you believe in him. Try to steer away from language that puts him on the defensive. Be as open and empathetic as you can.
A sober house could be the best answer for your son, though it needs to allow the Suboxone. Many sober houses run on the AA/NA model. Some sober houses use the model as the reason to deny "substitute medications", a term used by those who argue against drugs like Suboxone.
Yet, a recently published NA pamphlet states "As outlined in In Times of Illness, the choice to take prescribed medication is a personal decision between a member, his or her sponsor, physician, and a higher power."
Houses fear that allowing drugs with the potential for abuse can divide residents. The drug can be stolen or shared. This is why some houses deny such medications.
If AA/NA is the way your son has stayed sober in the past (7 years at one point!) then he may more easily return to that. Notions around medications will vary by group and between members. There are people in AA and NA all over this country who are taking medications and staying abstinent through the 12 steps.
What about the church you mentioned where he found support in the past? That sounds like another promising community for him to lean on now. Is this near you? It's encouraging that this provided such strength on many levels for him in the past. This is significant.
You are in a difficult position since the rehab had him come off the Suboxone and is more likely to refer to a sober house that also prohibits Suboxone. I would say that the Suboxone is more important, at this point, than this kind of sober house. It is just too dangerous out there.
Can you talk to the rehab? Can you insist that they find a sober house that will really support by monitoring his dosing of the medications, both the Suboxone and antidepressant? The monthly implant of Sublocade would make dosing unnecessary to monitor or to worry about.
If this cannot happen can you search for a room in a regular group house that expressly discourages drug or alcohol use? The roommates don't necessarily need to be people in recovery but just those who prefer to not have it in the house. If this doesn't exist, an apartment may be isolating by itself, but what if it is close to the church?
In terms of the church, is there anyone there that can help locate safe housing? Your son did well for 7 years. He asks for help. He sought out the church when he was in trouble. These are very hopeful signs. The problem with today's drugs of abuse is the sheer danger of overdose. A person can be completely inexperienced, just recreating, or a chronic user – it makes little difference. Any drug purchase can be laced with fentanyl, a drug that is many times more potent than heroin.
If none of these housing ideas pan out, you may feel it necessary to have him home. You're familiar with the daybed and locker idea. Use this idea to help ground you in your approach if he ends up coming home next. If the church is too far away, is there another church in the area that caters to young people in trouble with drugs? This is definitely worth looking into.
If a sober home can't be found that allows the Suboxone, then you may need to help him financially with one of these alternatives. Explain that you can help for a few months, and then will revisit monthly, if he is making progress. Define progress: sticking to the Suboxone, his antidepressant, and his recovery work… finding and holding some kind of job (any kind will do for now).
What a road you've been on. Thank you for sharing more of your story with us. Thank you for being on this site and for not giving up. After all that you've been through, all of the hard feelings you have – the doubts, the fears and the frustrations – are valid. Take your time to accept all that you are feeling. Write in a journal – use the one we have on our site to help keep track of changes. Make it a point to practice self-care in new and meaningful ways. Let these practices help you find your way to a centered, grounded place.
Each moment is new. We always have new opportunities to practice and learn. There is hope for your son. Your son knows what recovery looks like. He has had incredible struggles, but he has sought help for himself, repeatedly. It's hard to imagine how challenging it has been for him to find the help he needs. His mental health is especially important, as is protection from relapse through Suboxone, and finding a safe recovery place to live. If you can keep your focus on helping him with these needs right now, it will help you to keep moving forward. This will do you both good.
Your son is lucky to have a parent like you. Please take good care of yourself and know we are here to help.