He's Serious About School but Doesn't Want to Stop Smoking Pot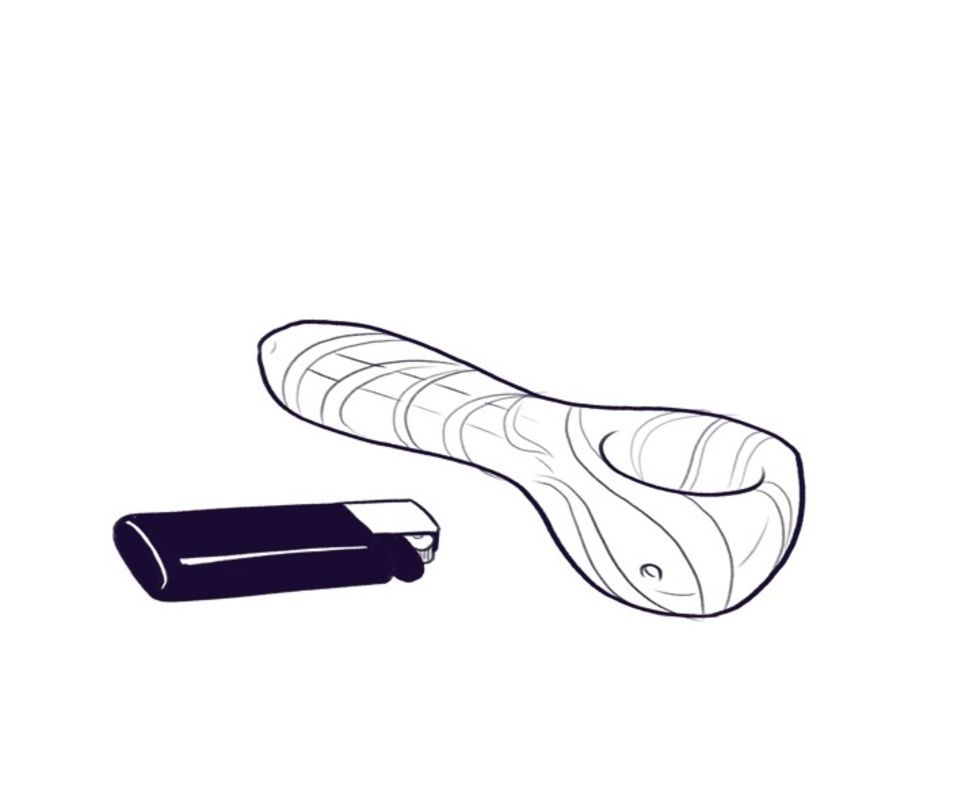 AiR member hope123 left a comment about her son's marijuana addiction:
How do we handle our son's marijuana addiction? Our world turned upside down in the spring when he ended up in the psych ward with an acute manic episode b/c he was "dabbing" and snorting extended release Ritalin & Adderall in order to catch up on his school work b/c he was not going to classes. He had to take a medical leave of absence from college. He has pretended, and at times may have been slightly on board with quitting, but has recently admitted that he does not intend to stop and wants to smoke everyday.
We have 3 other (younger) children and it's just a nightmare! He does not get violent or even yell, but we feel he can not live here if he continues smoking. We are able to have good conversations that seem to be getting through, but the fact is, he just does not want to stop. He was able to transfer and get into the Engineering School at UMASS Amherst and is commuting and doing well in his classes. He does care about school, and that is awesome, but it does not trump everything else and make us turn a blind eye to his using. Any decrease in his use has been b/c he is living at home. He has actually does 1-2 weeks several times this summer, but only b/c he had to. ex. we told him he had to test clean or we wouldn't pay for college. So he passed the urine test, and smoked his 1st day at school.
We don't want him living here and using (he does try to hide it, but I have become very astute at knowing when he is high), but we are also gripped in fear with the knowing that he will certainly go back to smoking multiple times a day again and have some MORE serious consequences. We have been dealing with this for 4 years (although we didn't know the severity of his addiction until this spring) and feel we have tried it all.
Now we found CRAFT, and it is giving us hope. We are struggling with where to draw the line. I feel like we are just letting him live in comfort while he continues to use. We need to take care of ourselves and our other children. Any and all advice is GREATLY appreciated! I would also love to get some recommendations for a therapist for my husband and I, and for our son. My son doesn't think he needs therapy, but is willing to go. He did go to a therapist after his hospitalizations, but it was not very helpful and more of a "check in" session. Luckily, we do have a good, loving relationship with him and our entire extended family is supportive. Thank You!
It can be hard to grasp that marijuana, as a drug of abuse, has serious consequences, as your comment suggests. For your son it threatens his family relationship, his home, and support for his education. For you and your family it creates fear of more serious problems to come.

Pot zaps motivation
A study of young adults compared regular users of alcohol to regular users of marijuana and found that over several years the pot users were in much worse shape. Their relationships suffered more, they were more likely unemployed and out of school. Pot makes you an observer of your own life, it zaps motivation.
One reason individuals smoke pot is to relieve anxiety and stress. At first, smoking pot works very well for anxiety and stress: it lifts you up, the world becomes softer, and your problems recede. Continued use, however, has the opposite effect: anxiety actually worsens, which in turn bumps up stress levels.

Why do you think your Loved One uses?
Why do you think your son smokes pot — what are the triggers? CRAFT asks this question in Module 3, Key Observation exercises 5 and 6.
Once you've identified the triggers, internal and external, ask yourself this question: Are there rewards that you can provide—as substitutes for the pot—that address these same triggers?
Providing these alternative rewards, prior to moments your son typically uses, and when he is not high, can reduce the use. It's not a complete solution, but it is an important way to look at, and react to, the problem. We cover this in Module 5.

If it's too late to step in with rewards, and your son is high, how do you react?
Module 6 talks about stepping back, removing rewards, and allowing natural consequences. It's the gentle "freeze out." Dinner gets put away, conversation is limited, and you don't sit around the television together acting like nothing is wrong.
Taken together, these two principles help you to create a contrast in your home around your son:
There's use: warm family life evaporates;
There isn't use: rewards, and the warm family, return.
This is what you can do, writ small, in the day. Every day.
You won't be able to do this perfectly, every time, especially with other children around, but this is the principle. It may be a fundamental shift in how you have been addressing what you see (what you do and say) when you see your son high and when you see your son not high.

Now let's apply CRAFT to the bigger picture.
Studies of young people and marijuana suggest that a certain number of them will curtail, and even stop, using the drug on their own. They mature out of the use as it conflicts with other things that are important to them. Your son wants to be in school and is doing well. He's had the experience of losing his schooling and being hospitalized because of drugs, a dire set of events for both you and him.
The fact that you can talk to your son about his drug use is notable. It is a testament to the care and effort you are taking with him. Your son tells you he is not ready to quit.
Coming to the realization that one needs to abstain from a drug is a process. Assuming he is not in the group that will mature out of drug use on his own, your actions will thus be limited to influencing this process. You can do so through rewards for non-use, and consequences for smoking pot. You cannot will him to stop. You can only create the conditions that are conducive to stopping.
Some of this is what you do moment by moment, day by day, as described above.

What rewards do you have to offer?
You have two huge rewards on your side of the equation: school and home. We have written a post about college as reward, which may be helpful for you to read. As for the home, the answer has to do partly with what you can tolerate.
Can you let go enough of the consequences to you of his being high in your home? Can you change your perspective when you see him high, from seeing only tremendous danger ahead, to saying to yourself:
"We are doing what science has validated as the most effective means for addressing our son's pot use, and we are willing to give it some time.
We are going to find the patience to let our son discover what the pot is doing to his day and to his tomorrow.
We are going to give it (perhaps) 6 months. He's in school, his grades are good, he is not completely disruptive at home, and we can talk to him."
The blog post on college describes a process that includes regular drug tests. You can do this with your son, or you can just keep a tally of the number of days a week you see him high. If this tally doesn't go down in 6 months, you can then sit down with him and reassess both school and living at home.

Treatment is part of the deal
To all of this, we need to add treatment. Whether you make it "all or nothing" or a matter of degree, you can ask your son to consider treatment. Use school and home as leverage. Family therapy is a good idea and may be easier for him to agree to. Cognitive behavior therapy would help with addiction and with the possible underlying anxiety and stress or other mental health vulnerability. The therapist can suggest a psychiatrist if mental health does turn out to be its own separate issue and medication assistance is needed.
I am hopeful for your situation for several reasons:

Your son talks to you openly.
He has quit briefly when faced with the threat of losing his schooling. He has experienced his life being shattered by drugs.
He is doing well in school.
You are on this site and willing to consider changing your actions in the hope of shepherding your son towards success.