He's Out of Jail and Drinking Again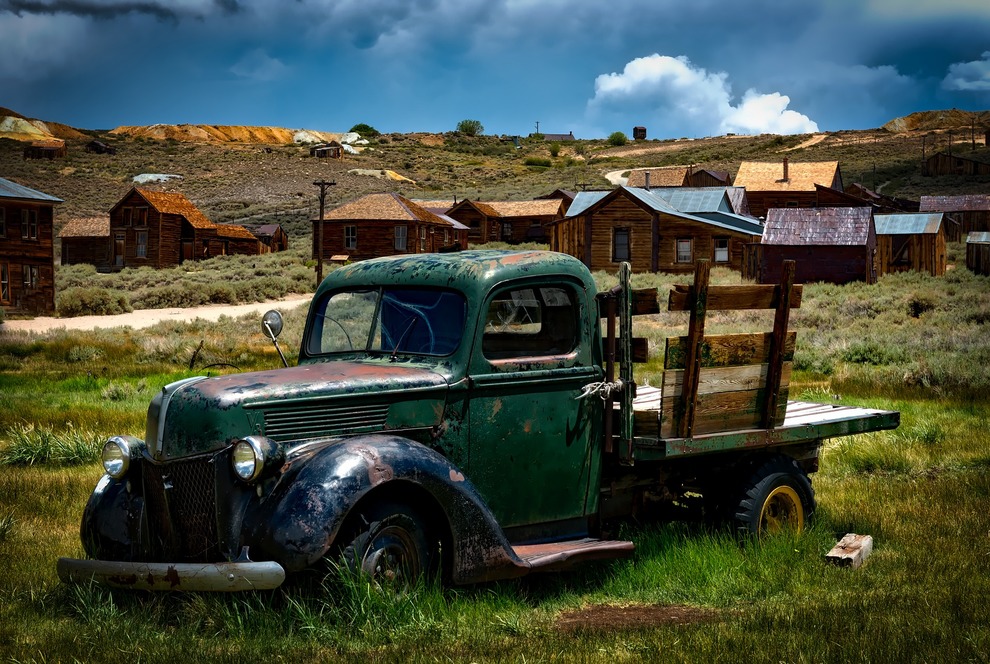 katie1chad is trying to help her Loved One get into treatment, but he lives far away. After a brief stint in jail, he was showing signs of a new outlook, but now he's not communicating. She wants so badly to help him move in the right direction – what can she do?
My son recently completed 2.5 weeks in jail and therefore abstained from alcohol (his addiction). He told me on the night of his release that he had a new outlook on life for the better, and he realized that the other inmates were really just people, like him. He said he and I were lucky to be as well off as we are. I was ecstatic! He promised to talk to me more at length about it, but when he found his truck had been impounded while he was in jail, he went into a tailspin. He called me after being up all night and day trying to get it back, then I think he began drinking again. I got him a motel room that he could walk to and he promised to call me when he got there but he didn't. I live 1000 miles away from him. What can I do to help him recover his life. He needs a job badly, but of course that's much more difficult without a vehicle. I have scouted out resources in his area to help but I can't make him go. What do I do now?
Your son has a long history of problematic drinking. You live far away from each other. He's just spent a brief time in jail and is out, upset about his truck being impounded. You got him a motel room. Now he's sitting in that hotel room drinking.
Families far away are indeed more limited in implementing CRAFT. We've written about this before in other posts.
He calls you when he wants, not when you ask him to. You've found some treatment and self-help resources in his area, but he doesn't go.
People say a lot when they're in jail. It is a pause in the action, with a lot of time for reflection. This is not such a bad thing. We see this all the time in our jail work in western Massachusetts. The moment they get out, the will to change their life quickly evaporates as the barriers come slamming down in front of them. Your son, who has a quick and violent temper, lasted just a couple days.
Jails are starting to do a better job of release planning. The transition out is a moment in which the inmate typically has these good wishes for himself. At our jail, we have a whole team that goes to work case-managing the person into treatment. This doesn't mean the person goes to treatment. Many relapse.
Remember, people with addiction are typically resistant to treatment. The entire CRAFT approach is designed with this in mind. You can expect a "no." When you get that "no," we counsel that you set up again. Being prepared to set up again helps you keep moving forward, and helps keep you from feeling stuck on an unsuccessful attempt. Needing to set up again comes with this territory.
You've got the list of treatment and self-help places in his area. Good job. Learning Module 8 describes how to get your Loved One to agree to treatment. If your Loved One says no when presented with the treatment options, you accept their no, realizing you will try again when you see the next opening (the wish or dip described in Module 8). So, expect a no, and be ready to set up again. Watch your emotions around this cycle. You are in the throes of it, and you can help by remaining calm. It's not easy but it's critical.
Your son knows there is a problem with his drinking. This is positive. Put a couple more days of motel room on your bill if you possibly can. Where can he just walk in for help? Is that on the list? Also, naltrexone is useful in eliminating the euphoria and pleasure of alcohol. Is there a prescriber on your list willing to work on this with him? It's a low threshold treatment. He can keep drinking but the naltrexone curbs it. Try googling the Sinclair Method in his area.
The Learning Modules provide a reasonable approach to managing the cycle you are in with your son. He is getting in plenty of trouble. If his truck was impounded and he had such a short stay in jail, I am guessing he has a court case coming up. His immediate environment is going to kick him around. Let it happen. If he doesn't do anything to help himself, prepare yourself for seeing your son sleeping in the back of his truck. Not comfortable, but also not dangerous.
Take a look at Module 7 again to get a hold of yourself. You are doing what you can for your son. The rest is about taking care of your emotions for your own well-being. But it's also to be calm and strategic in your interactions with your son.
Your son knows he has a problem. It's a huge first step. Your job is to calmly and strategically follow along, but step off his coat-tails so that you aren't thrown into extreme pain and emotional turmoil with his every move.