He's In Treatment: It's Your Cue to Step Back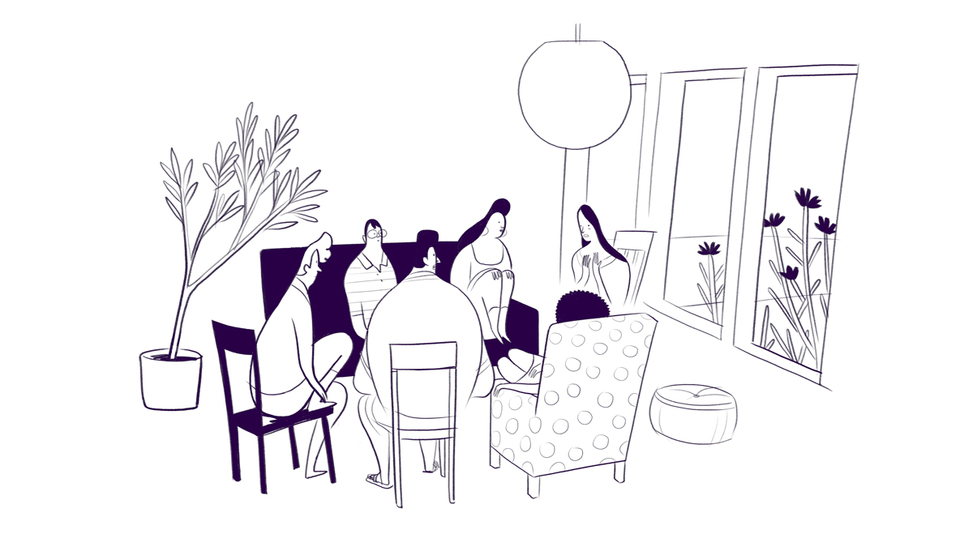 In her recent comment, AiR member Leanne63 wonders how to give the right amount of support to her son who has begun to attend AA meetings…
"We have a rule with our son that he must call us before coming over. He showed up here a couple days ago banging on the outside door and knocking on my kitchen window. I did not answer the door. Some how he got into the building and he just walked in. Calmly I had to remind him that he no longer lives here and cannot just walk in as if you own the place. He had no response for me until he took out something from his pocket. He simply said I wanted to show you this. He had a 24-hour coin. I was surprised and happy. I gave him a hug and told him I was proud of him. He said he's been to a couple AA meetings. He asked me where a couple of night meetings were and I told him. I'm going to go to them he says. So I figured I'd give him a chance to attend a couple I normally go to and I did not go. Then I get a text at 3:30am telling me he didn't go. I told hubby that I was trying to let him get comfortable going without having to see me. I told hubby I'm just going to attend those meetings if I choose to, and let him work on being comfortable whether I am there or not.
I don't know if there are other parents who attend AA meetings here but I am trying to figure out how to be a supporting mom but yet not get on his butt when I get excuses from him as if he was just another member of AA."
Once treatment has begun, step back
While helping your Loved One engage with treatment is a critical piece of this program, we suggest you stay out of the specifics of that treatment or self help. There are two reasons for this:

Your Loved One needs to determine what works best for him, and to find enough motivation to go.
You will tie yourself up in a pretzel trying to stay on top of what he is or is not doing. It is his responsibility and the responsibility of the treater, to manage treatment once you have helped him get through the door of that treatment.
A principle of CRAFT is to positively reinforce non-use – and this includes non-use linked to treatment. So, grab the pom-poms when your son shows you a 24-hour AA chip. Alternatively, disengage neutrally and quietly when he doesn't show up at to the AA meeting. (See Module 5 on Rewarding Non-Use)
There's a lot of starting and stopping in early sobriety. This can unfortunately last some time. It's going to take patience and trust in the process for you to disengage when you see your son faltering in his efforts at sobriety.
Starting and stopping is how we learn just how immense the problem of addiction is, that the little promises we make to ourselves are simply not enough. Keeping to 3 oxycodone tabs, 2 times a day is a promise you make to yourself that you inevitably break. The problem of opiate addiction is simply bigger than these simplistic attempts at control. Failed attempts at control can lead to an "aha!" moment where you recognize the reach addiction has in your life.
The family member must understand how early recovery works
Understanding this social learning is key to motivating you, as the family member, to step back when you see use or when you see your Loved One missing an AA meeting. You son is trying. He's zigging and zagging for sure. You have made your message clear. You aren't supporting him and you want him to address his addiction. You are thrilled when he takes any action in that direction.
Your AA meetings are surely important to you and you've probably scoped out the best meetings in your area. Wanting your son to get the best of AA makes sense…. but I wonder if there are other meetings you can suggest to him. For instance, for young people I suggest young peoples' meetings or he might try a men's meeting. And, if you both land at the same meeting some evening, it just won't be the worst thing. Your own sustained recovery is important; maintaining your recovery routine has to remain a priority.
Thank you for writing in. The work of this program is in the details and your question is an important addition to navigating those details.