He's Back in College But Is Still On Shaky Ground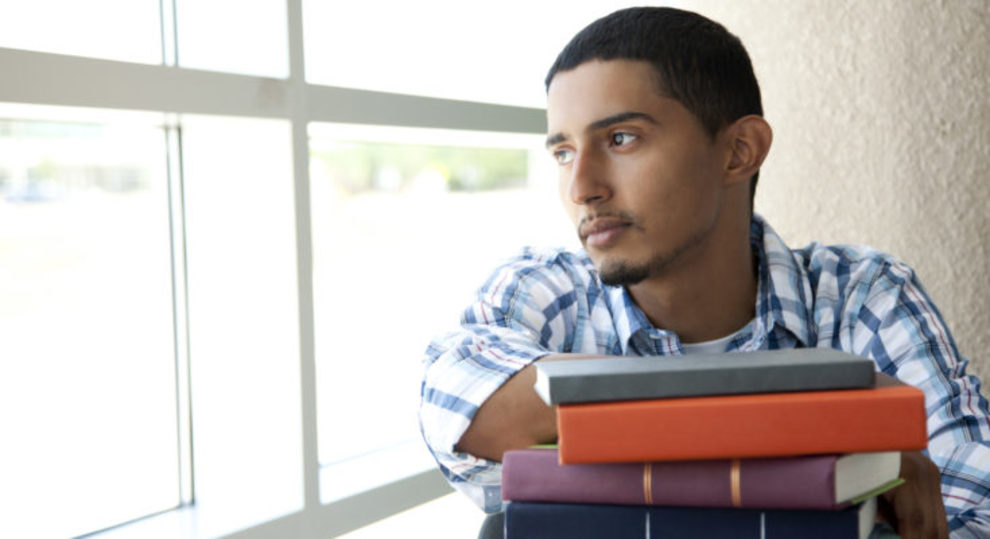 saddeneddeeply reports to the Allies community about progress made with his college-aged son…but feels there is still a lot of arm-twisting in their agreement. Below, we offer some modifications that can be made to lessen the pressure on both the parents and their son, and help them readjust expectations around recovery.
"So I have a little bit good news to report. My 18-year-old son who failed his first semester at Cornell last fall went back to Cornell 8 days ago. When he failed last year, he played a lot of video games and vaped nicotine. He might also do marijuana, LSD and other stuff. But we are not sure.
He is still on a very shaky ground. 3 weeks before he went to Cornell, he quit vaping nicotine again for the fifth times (I lost exact count). But he is too lonely at home. We had him signed a contract that he will not do any addictive activities including video games, nicotine, alcohol, marijuana and other chemicals or we will stop paying his tuition and bring him home for treatment immediately. We did 2 drug tests after he went to school. Both are good. There is no way to test games. So we blocked his computer and iphone using Qustodio software. We are holding our breath. We really don't know if he can make it work this fall but we are hopeful.
Assuming this will be a successful story, we found what really helped him to quit is his desire to go back to Cornell which he worked hard for during his high school years. That is an investment on his part. He did not want to go to local colleges. We told him we can't pay for his tuition/room/board unless he quit all addictive activities and I will drive 254 miles one way weekly to drug test him. A lot of technique you shared with me really helped too. For example, the reflective listening made him want to communicate with us. When we blocked his computer/iphone, threathened not to pay tuition when addiction is found and told him we want to drug test him, we emphasized to him at the same time we are at war with addictions not with him.
In the end there are still a lot of arm-twisting. He is still not happy with us. We are not sure if this is going to work long term. But we are happy it's working at least for now.
Thank you so much for your caring and the expertise you provided. We would not know what to do with him without you."

Dear saddeneddeeply. Thank you for sharing the good news. I so hoped your son would make it back to school. It sounds like you were able to reach him and to work a plan he agreed to follow. He sounds motivated and you sound relieved.
The bar you set may be unrealistically high in terms of your expectations. Individuals don't stop all addictions at once. They test out reducing use in different contexts, thinking it is easy, but finding it actually a good deal more difficult. Chances are, your son has the best intentions but will find it very difficult to meet the goal of total abstinence from all his subject issues, all at once. The drug test will probably dictate how he moves forward, avoiding the marijuana, but perhaps drinking some and playing video games, since neither of these will show up in a test.
To help your son succeed, you can suggest he attend outpatient treatment in Ithaca: at least a therapist, perhaps an early recovery group… either or both linked to regular drug testing. (AA, at one time, was very good in Ithaca with lots of young people during the school year.) He would sign a consent allowing the treater to test and share the drug test results with you. I looked online for Cornell and found this: https://health.cornell.edu/services/counseling-psychiatry
Looks like Cornell refers out, but your son should start with counseling services at the University. Hopefully they know the lay of the land, when it comes to who is good and what will be appropriate for a young man. Many institutions of higher education now have dedicated staff responsible for helping students with substance issues. Perhaps you can call and ask about this.
Drug testing can be useful for parents and other family members, when it is used as part of information gathering. A positive drug test is only part of the picture. If your son were to relapse, and if he were willing to seek further help and support, and only at this point, I would ask him to sign a consent form with the therapist or group facilitator, to get their opinion about your son continuing in school despite the relapse.
We've written elsewhere about paying for tuition and creating a supportive environment for a young person who's newly abstinent. Here's one example.
The difficult but important part is to find ways to meter out the reward of paying for college with your son's efforts at staying abstinent, perhaps doing it a semester at a time. He may slip and use, but there are steps he can take to get back on the beam and show he is willing to keep trying to address the addictions. In this way, you don't completely cut out college at the first sign of use.
CRAFT talks a lot about putting rewarding things into the lives of your Loved Ones. School is one such reward. Not only is college rewarding but it provides a positive structured substitute for bedroom gaming and being stoned. Getting an A on a test can really cheer one on.
Thank you for checking in. I am so glad some ideas from this site are proving useful.