He's Avoiding Me & Using At Night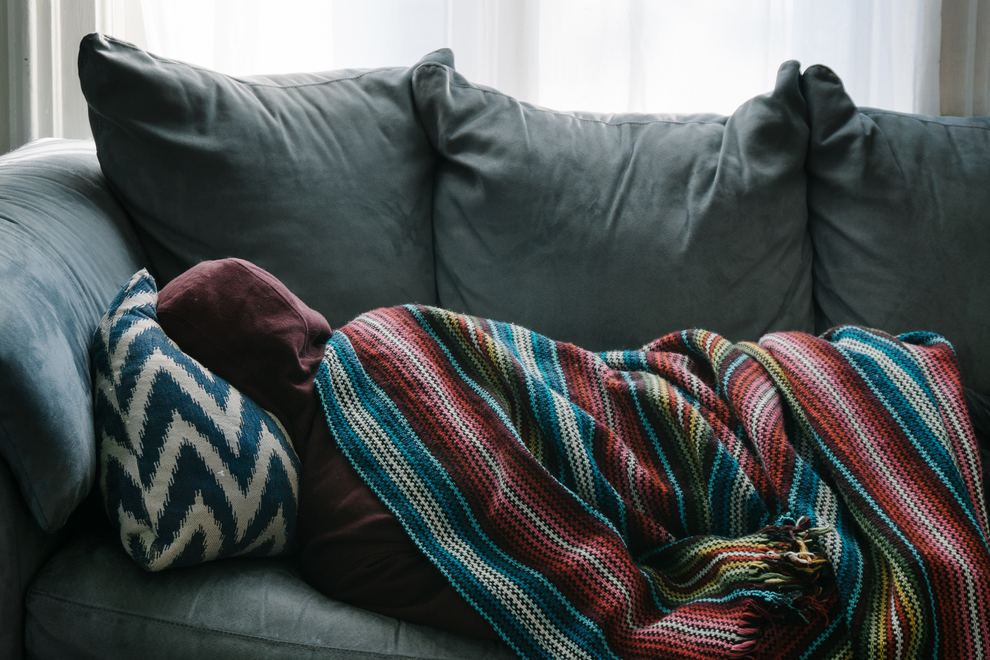 1delapisa wishes her son would just listen to her for 10 minutes but he hides out and sleeps all day to avoid this. She is tired and frustrated and starting to dream of kicking him out while he's away next week…
"OK, tried to follow MY plan I'm learning through AIR. I think about what has happened since Monday and have to stop and realize it's only Friday!! The days are so long. Son was gone sat and sun and came back Monday. Decided after reading AIR comments I could be ok with him needing suboxone everyday. Monday he was on suboxone and was quite pleasant. he stayed that way for the day and went to sleep at night time. So normal. All day/night Tues, Wed, Thursday and today Friday are back to sleeping all day, hiding, so he doesn't have to talk to me or anyone.
I'm so tired! All I want is for him to let me talk to him for 10 minutes. Asked son why he does not take suboxone daily? Said he would get really bad being high like that everyday! Think that has more to do with Adderall he snorts. I told him about parent that has a rule of giving son suboxone and antidepressant every morning. I can see why that would work. He refuses therapy and antidepressant. How can I get him to understand he must get properly medicated and therapy to get well?
Know this is long, one more thing – he leaves for a trip next week. Bought the plane ticket months ago. I will have my home to myself, I would have time to pack his stuff, change lock and he will have to go. I would work with him if he could at least be open to medication, counseling, getting up, attempting to get a job or to just be awake. His dad is going to take his car that he cosigned on.
One group says kick him out, one says to let him stay. If he would only be open to boundaries. Thank you for any help."

It is hard when your Loved One does everything to avoid you. As you say, even 10 minutes would help. From what you write, it seems you are pretty sure that sleeping all day and up all night signals using behavior. You are not sure what he is using, Adderall for one, but also some kind of opiate. He occasionally takes street-bought suboxone. By the way, when used properly, medications used to treat opioid addiction, buprenorphine (suboxone) and methadone, level out quickly, meaning they may get you a little high on day one or two, but that's it.
Your son comes and goes from your home at will, and won't get help. You are getting contradictory advice at support groups you attend, as to whether or not he should remain living with you or should be kicked out.
You'll know from the other blog posts we've written about housing, that housing someone with an addiction issue is complicated. Housing is a huge reward for sobriety, at least continued treatment and effort, but can also be a huge enabler, when the Loved One is using home to hide, not pay bills, and to spend any available monies on drugs. (See topics along righthand sidebar: asking them to leave, daybed and locker, home as a reward, no-trespass order, providing shelter.)
As you'll see from reading these posts, providing housing is difficult. The family needs to stay flexible and provide temporary housing, based on the effort their Loved One is making. If you're high, you are not welcome…if you're on a regular suboxone program (or other MAT), come on in.
Your son's diabetes complicates this, since, as his parents you worry about his health, and your son must deal with a debilitating illness and the possible depression that results from it.
If your son is using opioids, then any plan you come up with should start with a medication-assisted treatment. He is in real danger of overdose, especially given the recent rise in fentanyl deaths. A clinic will dose him properly and provide some therapy. It's a starting point.
So for now, start here. It's the low-hanging fruit. Provide him with the homeless shelters in your area on a piece of paper, along with the MAT clinics. Make sure you learn every detail about how to access both the shelter and the clinic, including transportation. The choice is his. You will provide a daybed with locker in your home when he is safely attending a clinic. The Adderall is a real problem. Overuse of Adderall has side effects that can look like psychosis. The withdrawal amplifies depression. We are suggesting you address the opioid use first.
You can change the locks and take over his room while he is on his trip. We're serious, put a daybed and locker for him in your den or another communal space.
Your son sounds like he used to be quite high functioning. He can do it again. So, when he's on his trip, write him or call him. Read or watch the module that goes over making a request (Learning Module 4). Script out what you are going to say. Involve his dad. Include the shelter and clinic information.
You are at war with the addiction, not him.