He Still Has the Occasional Beer and I Still Freak Out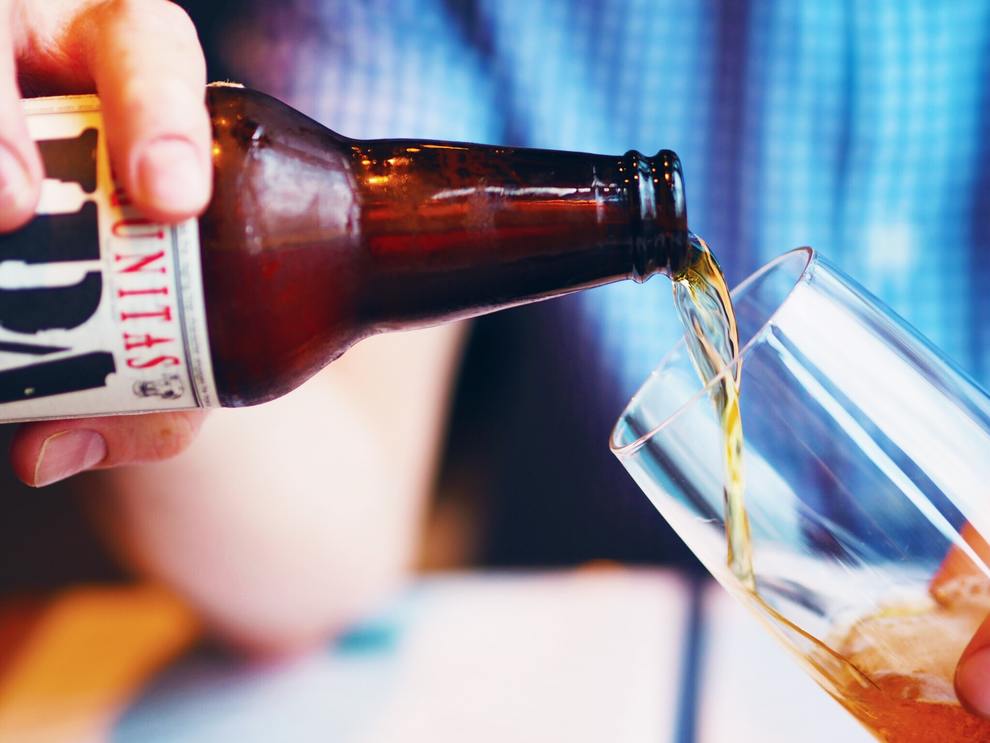 blueskies doesn't understand why she can't simply rejoice in all the progress her husband has made. For the time being, he has managed to put 30 (!) years of heavy, problem drinking behind him. He is moderating pretty well, having a beer from time to time. But she's still getting triggered and feeling very annoyed when he does so. Is she overthinking it all?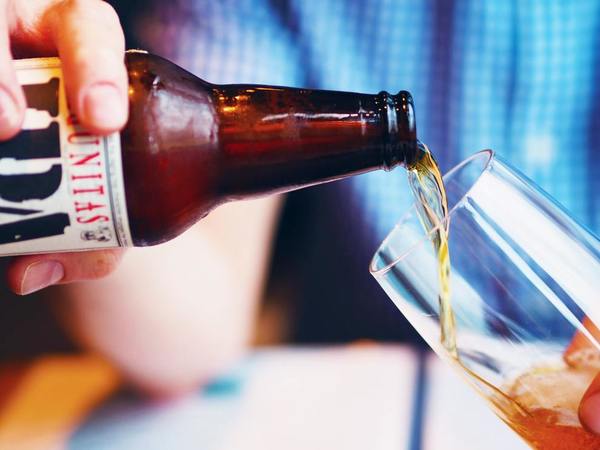 "I seem to overthink too much and it is causing me more stress than anything my loved one is doing. At this time he is chatting with neighbours, we go for walks, he brings me coffee and tea every day, and is kind and considerate, and drinks once or twice a week, usually one or two beers sometimes six, he says that alcohol does not have a hold of him like it did a few years ago. I can totally see this! And still, when he drinks I get annoyed. I have even asked him if he could have a routine so I know what to expect or if he could warn me before he drinks. He responds in a positive but vague way, and it doesn't happen. I think it could be the worst idea I could have suggested to him, but I have held on to it, telling myself that this could help me feel less worried and angry when he drinks.
My situation with my loved one has improved so much since 2018. We spend quality time together, my children are adults and not affected when he drinks like they used to be, and his drinking is minimal. Most of the time I'm positive about it all, then there are times when he has a few drinks and my old thought patterns haunt me. I can clearly see, especially the next day, how my thoughts are tiring me, and I shake my head at myself the next day. I'm not the person I used to be. I have more boundaries, and take better care of myself. I do start conversations about drinking when he has a few drinks, and I regret it. every. single. time.
I learned last year to stop this and I was in a much better place, and then there were months and weeks of sobriety. He is trying to drink occasionally and tells me that it doesn't have a hold on him anymore. This could be very true and he is so different this last year compared to thirty years of very heavy drinking before rehab. I don't know why I get so upset. Things could continue to run smoothly, or he could fall back into old patterns. Either way, I know I can be fine. I've proven that I can live my life whatever he does, and I've come to peace with leaving him if I need to several times over the last three years.
It seems like I'm just not putting in the effort to calm myself, to put myself first, to stay in my hula hoop but to what end? My excuse is that I'm traumatized from the past. I don't like even a tiny reminder of how I used to let him manipulate me or how he behaved in the past when he was drunk. It's like I'm holding onto fear or I'm going too far in the name of "self -care" and turning it into self pity and hyper vigilance. I know I have an influence, and maybe I'm holding on to this knowledge too tightly. I really don't want things to change to how they used to be. I seem more anxious about what could happen than what is actually happening. I am finding that following the principles of CRAFT is harder for me now than it was last year when he was drunk every day."
Despite the marked improvement in his drinking, you feel stuck in a pattern of reacting
The feelings, thoughts, frustration and anger that are lodged inside you from watching your partner drink alcoholically for 30 years will likely never go away completely.
Your life together has improved substantially since 2018 when your partner went to treatment. He still drinks, but much less, and much less often. Still, when you see him having a beer, the thoughts and feelings well up. When you see him with that beer, you are thrown back in time, you feel shocked. There is no one to say this to, especially not him, so each time, you are left trying to talk yourself down. You are traumatized, you say so yourself.
You will always probably have an initial hard, sharp, and overwhelming reaction to seeing your partner drink. You describe one of these recent moments. You are finding it harder now to hold on and do CRAFT than when your husband was drinking heavily.
How many hundreds of times in these past 30 years has your husband shown signs of beginning to drink, then continued to drink, got drunk, and caused you internal and external chaos that affected both your relationship and your family life. CRAFT has helped you through this. Your partner went to treatment and is trying to moderate his drinking, and yet you're finding that even one beer kicks everything back up emotionally.
The shock of seeing him crack a beer will probably never stop
This initial shock of seeing your husband crack a beer will probably never stop. The moment you register the shock consciously is the moment you can begin to move away from that gut punch.
You describe your thinking that helps restore your internal calm.
"… he is so different this last year compared to thirty years of very heavy drinking before rehab. I don't know why I get so upset. Things could continue to run smoothly, or he could fall back into old patterns. Either way, I know I can be fine. I've proven that I can live my life whatever he does, and I've come to peace with leaving him if I need to several times over the last three years."
It is hard to manage the gut punches. One does have to put in effort each time. You have to catch it, and talk yourself down, perhaps using the words you wrote above. The feeling of that initial punch may never completely go away, but the sting can greatly be reduced. It should get easier as you practice this response.
I want to encourage you to keep the faith, blueskies. Your husband is successfully moderating his alcohol. He is proud of it. Module 1 talks about moderation and we also have a case study in the Resource Supplement. Can you shift your thinking slightly towards accepting moderation?
It makes total sense you wouldn't trust the course of moderation: your husband misused alcohol for decades. But this is where he's at, and it is a whole lot better than before. By trying to settle into this with him, you are providing him the space to try moderation, and to learn from it, success or failure.
CRAFT is effective in getting your Loved One to reduce their use.
What would it look like to settle into moderation with him while still respecting your own limits?
Accepting and respecting that where he is right now is moderation (and he's happy about it as well), does not mean you have to accept everything about the situation. You may have a little more strategizing to do vis-à-vis his moderating.
Don't forget, CRAFT has been proven to work for:

getting a Loved One into treatment,

getting them to stay in treatment longer, and

getting them to reduce the amount they are consuming.
As you may have seen from the articles we have posted on moderation, family members AND the Loved One typically decide together how many drinks is a reasonable cap for the Loved One. Once you've agreed (for example, 2 beers max per day), you'll have the guideline for yourself and you'll know precisely when to go to the "disengage" protocol.
If this feels doable to you, can you reset your line between "drinking" vs. "not drinking" at 1-2 beers? If he drinks more than 2 beers, you practice disengaging. You can practice coming in closer when he sticks to not drinking or has 1 to 2 beers then stops for the day. In fact, on those days when he doesn't drink at all, you still have CRAFT to do in rewarding, praising, and being extra present for/with him. It should produce extra joy and pleasure, highlighting the beauty of those sober moments.
What do you do if/when he goes over the agreed-upon number of beers?
Another way of thinking about this it is: after two beers (or whatever number you figure out together), you take this as an invitation to go actively do some self-care for yourself.
Have a shortlist of the activities or self-care rituals that do you the most good, so that you don't even have to stop and think what you're going to do if he hits that third beer.
It doesn't have to be (and it shouldn't be, actually!) any sort of punishment or cold shoulder. It's just you figuring out where your limit is and what you're going to do when his using brings you to that boundary.
It may feel silly to you, but taking some time to actually think this through, for instance making your shortlist in your private journal on Allies, will make you that much more prepared and ready to act spontaneously if he goes overboard.
Anyone in early recovery and even plain old well-established recovery is challenged by COVID and the shutdown
Despite how well he's doing compared to the old days, anyone in early recovery — and this includes people who are successfully moderating — need support. Well, don't we all, really!
Can you do anything to get the therapy started again? An online/video appointment? Can you talk to the therapist? Can you suggest you see someone together?
COVID makes all of this harder. We are likely in this situation for a while. Think online. Here is a list of online self-help meetings. Can you post this on the fridge, or have a clickable version ready to send by text message if there is a wish or dip or some other soft moment of open, easy communication?
We're really glad you wrote in and shared your struggles. Just because your husband has made so much progress does not mean that everything else in his life, or yours, should now be "in order." It is completely normal and understandable that you are still struggling. Hopefully some of these suggestions will resonate and help you. All our best.