He Mixed Cocaine & Opiates…Now He's Newly Sober But Something's Off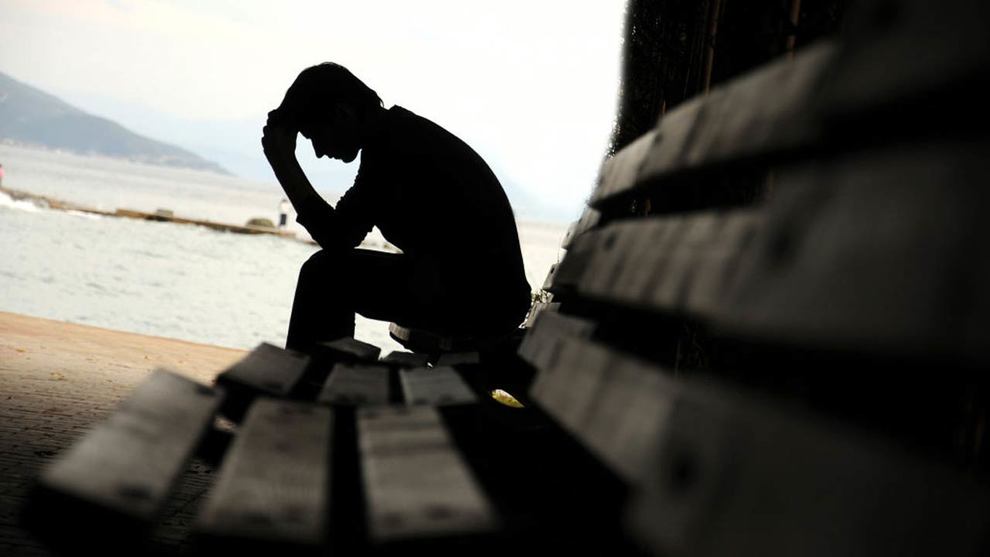 Mothra gets the feeling that something is off. Her son, newly sober, is removed and passive.
"Update on our son who is poly-addicted and has mental health issues. This most recent run of his was the worst we've experienced in the 20 plus years of his addiction. This time along with heroin, cocaine was involved which made his words and actions very self-threatening, along with the fact that the law AND the bad guys were closing in. Thankfully he had frightened himself into detox, followed by a brief stint in TSS, and is now in a sober house far enough away from our area. He is slowly coming out of his fog, physically and mentally and I'm so very grateful that for now things are ok.
My concern is his demeanour, which seems removed and passive. Right before he gave in to detox he expressed suicidal ideation. He is taking his antidepressant at a lower dose so as not to run out before an upcoming evaluation. We stay in touch by phone or text and try to keep the conversion "normal" while offering lots of encouragement and we try to see him weekly if he's willing.
I just get the feeling that something is "off." We have always been very close and I feel he's walling off. I'd like to hear from others who might feel this way – and I'd like some guidance on what to say to him, if anything, about this.
Thanks."

We've followed along with you on this latest episode with your son and are heartened to hear he was successfully kept in treatment and is now in a sober house. What a relief this must be for you.

Stimulant Abuse Is On the Rise
Your son added cocaine to the drugs he was using in this most recent relapse. Stimulant abuse is on the rise. One hypothesis is that opioid users are discovering it in greater numbers and mixing it with the opioid for a better high. In a study we are running on those newly released from jail, I am seeing anecdotal evidence of new cocaine users amongst opioid users being treated for opioids. They are substituting cocaine or crack as a way to get high when opioids are no longer an option.
With the possible exception of methamphetamines, no drug surpasses cocaine in its high or its low. When the cocaine wears off, the world is bleak and dark and pointless.
It takes time for the mind to recover from cocaine but it does recover.
The other thing to keep in mind is this: the longer-lasting symptoms of withdrawal from opioids, often glossed over, include insomnia and depression and can last well over a month.
Your son is also lowering his anti-depressant so as to not run out before he can be seen by a prescriber.

Sober Loved Ones Who Have Difficulty Finding Motivation for Daily Activities
In our work over the years, we have seen Loved Ones who stop the drug use but are left flat, passive, and scared. They struggle to find work or to do any of the daily activities of life. This, despite being treated for depression.
It is frightening for the family, many of whom thought that getting rid of the drug use would mostly solve the problem.
Have you talked about your fears with your son?
"I am scared for you, can you think of something we could do that might help? Could we get you a workout group, a gym membership, a bicycle? Can we help you find more peer support groups? We are here, we love you madly, we will do anything that can help. Do you need to get to a prescriber more quickly? Do you want us to look for one?"
Is your son on a medication-assisted treatment (MAT)? An agonist therapy like buprenorphine might better support this transition.
Can you talk to the house manager at his sober home without upsetting your son, just to mention your concerns?
Reminding you son that you are here, that you love and support him, and offering to get more services to him, is likely where the line must be drawn in terms of what you can do. Your son is in a structured environment and is hopefully getting some case management to help with services.
Thank you for taking us along in this important process with your son. You are helping all of us to better understand the struggles and the successes that are possible.