He Has Relapsed, and He's Sleeping On My Couch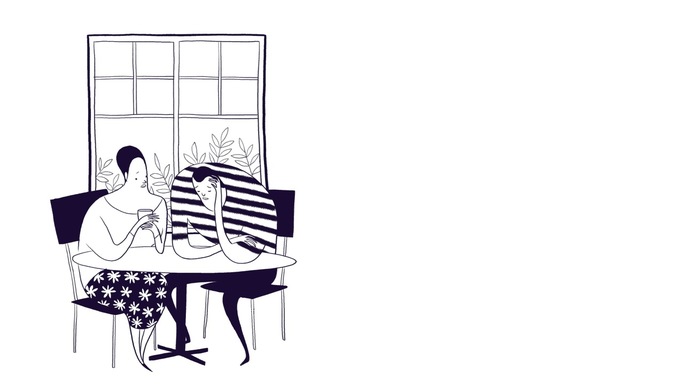 "My 27 yr old son completed treatment for heroin addiction almost a year ago, but has relapsed. Through a series of circumstances he was sleeping on our couch for a few days that turned into weeks. Through our past experiences, my gut tells me we need to send him off on his own to find a place to live. My wife disagrees and thinks we should allow him time to come up with a plan. I am new to this site, and it is not clear to me which side CRAFT would come in on this debate." — AiR member All4All
Welcome to the site. Your son is actively using and sleeping on your couch. CRAFT is designed to get Loved Ones into treatment. Unfortunately, sometimes it's a repeat – in the case of a relapse. It can take several treatment episodes before there is traction with sobriety.
Your son made it a whole year before relapsing. That's a huge success. Without knowing a lot more detail about your situation, I'd suggest that you're going to need to help your son make a plan. I'd suggest something along these lines:
Figure out treatment for your son. How did he get clean the first time? Is that what he should try again? Put some options down on paper. We provide a description of the kinds of treatment under Our Treatment Resources: Levels of Treatment Providers. Be specific and make sure each suggestion is really possible (there is room, it can be paid for, he meets the admission criteria…). Is there a phone number he can call that gets him to a live person at these places? If it is possible, include as options: residential, medication-assisted treatment, intensive outpatient therapy, various self-help, sober homes. If you're in Massachusetts, call the help line for assistance at 800.327.5050.

Housing options if he does accept treatment…your home for the first 30 days, for example. Or help with rent in a group house situation or a sober house for two months, the latter if he can get clean and meet the criteria for admission. Help with food and transport.

Housing options if he doesn't accept help….the local shelters. Provide him the numbers for local homeless supports.
The majority of people who get sober and clean will relapse. It's an unfortunate part of the process towards long-term recovery.
Actively using and staying on the couch is not acceptable. Pushing him out of the house without a plan and assistance is not useful. You have an opportunity here to steer him in the right direction.
So help formulate a plan and let him make his own choice. If he turns down help, moving to the shelter is a natural consequence for an adult in his circumstances.
Your son is already ahead of the game by having stayed clean for a year. He is not who he was before that initial sober period. He knows how to stay clean. He has learned the tools for protecting himself from relapse.
Again, the fact that he did relapse is understandable. Applaud his efforts and help him get back up on the beam by helping him to formulate a specific, time-delimited plan.