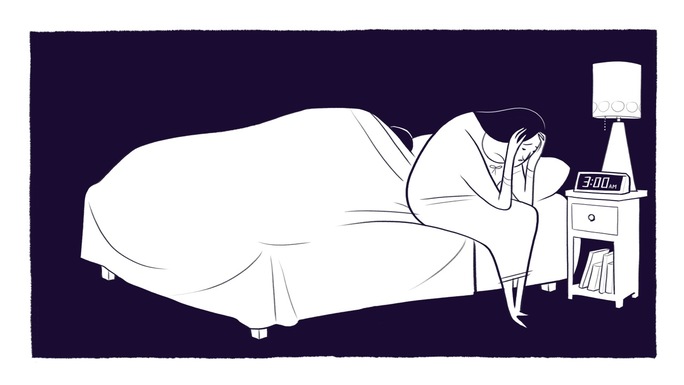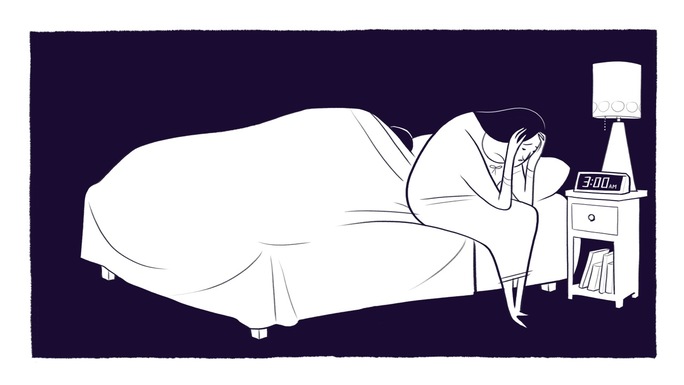 Allies member WitsEnd feels guilty but thinks the time has come to give up on her son.
"I've called it quits. I finally give up. My 37 yo son Brian has struggled with addiction mainly heroin for about 20 years. I filed a 35 last week and yesterday Monday at 430 the 5 days for the 35 was up! Brian knew about this and texted me "Mom, I'm on my way to the court, I'm going to be locked up all day so could you please paypal me cigarette money and enough to grab a sandwich." This was at 315 so I was hopeful and sent him 20 bucks, he answered with "Thanks, I am on my way to the court now". I was suspicious but I texted him again and he said I'm here at the court waiting on the judge and I am not suppose to have my phone so please don't text me, I'll contact you when I get to a place". I was suspicious because of the phone in court, but it does happen so I overlooked it. I had the best nights sleep in a long time last night. I felt like my old self, a huge weight was lifted off my chest. Short lived though. I contacted the court clinic and spoke with the sw who helped me initiate the 35 and he said that Brian had not been apprehended nor had he turned himself in. I blocked his phone number and I feel that I need to move on. His addiction has consumed me and obviously him too for too many years. He has a 14 yo daughter he has never met. A beautiful 6 year old son he hasn't seen in 2 1/2 years. I feel so guilty but I have done all that I can do and the rest is up to him, but he is going to have to do it without me."

Here at Allies it has felt like a small explosion. Two comments came in simultaneously this week from moms who are totally fed up with their sons. Both moms express being ready to firmly shut the door on their sons — their own health and life being so damaged by the bad behavior, nasty disposition, the manipulations and lies.
Unless you have lived this, it is hard to imagine what it's like to love someone sick with addiction. It's every day, every hour. When your Loved One is in front of you, you are suspicious or sickened by the bad behaviors, when they are absent you are terrified and obsess about what you ought to be doing, after all you are their parent or partner or child.
Your son has been struggling with addiction for a very long time. It sounds like he has cut a path of destruction through his life and the life of others, including you and his children. It is heartbreaking.
Too often, someone with addiction develops "coping skills" that serve the need to get high and not the maturation process. That your son was able to get the money to get high, while circumventing the section 35 process is a testament to the ingenuity and resourcefulness learned during years at the school of addiction. We can pause for a moment and be in awe of the nerve your son demonstrated.
People in recovery have developed skills to a fine edge during years of substance use that can serve them well. We make good salespeople.
It makes perfect sense that you are totally fed up and have blocked your son from your phone. When you add the pain he is causing his children, it must be extremely difficult for you to take in what has happened.
Like jezabelle (read recent post), go ahead and close the door on your son today. His actions are stinging.
But also like jezabelle, I hope you can pick yourself up tomorrow and work on the next strategy to help get your son into treatment (Follow jezabelle's thread for suggestions on what you might add to what you already do).
Learning Module 8 talks of the stance a family can take: removed, dispassionate, but still loving, with the detailed list of treatment at the ready for when your Loved One shows signs of openness to consider change.
CRAFT is based on motivation enhancement, on meeting your Loved One where they are. We show you how to become aware of moments when your Loved One is more likely to hear and act on a request to go to treatment.
At 37, your son is definitely wearing down. There are times your son feels fully the pain he is causing himself and his family. I want to ask you to not totally give up.
Set up again, as we suggest in Learning Module 8. Focus on what more you can do for yourself so that you can get a good night's sleep despite your son's active addiction. Can you get a good night's sleep AND have a child in active addiction? Sleep is so critical to our mental health. You can't forgo sleep while your child uses. Read up on sleep techniques, focus just on this for now.
In Learning Module 8 we talk about suggesting treatment when your Loved One is more willing to hear it: the wish or dip as we call it. The problem with Section 35 (the term for a civil commitment in Massachusetts) is that its timing is not your son's timing; it's not likely to line up with the moment of more willingness. The timing is yours, and the police, and the court date, too. Five days of evading the police to avoid being picked up and taken to court is plenty of time to change one's mind several times over about wanting treatment.
Once in treatment —whether by mandate or voluntarily—the studies suggest the outcomes are about the same. But being willing to go to treatment is highly influenced by the individual's motivation.
The city of Baltimore has worked hard to develop what we need throughout this country called "treatment on demand." The door to treatment is always open, when you're ready you just walk in. The effort by the police chief in Gloucester, MA is similar. Walk into the police station, ask for help and you will get help.
As a former detox director and friend once put it:
The system thinks in terms of appointments and beds, while people with addiction think in terms of minutes.
Treatment on demand, I posit, would quickly and dramatically reduce addiction in this country. Without it, there remains the need to read our Loved Ones for motivation, work through a detailed treatment plan and have it at the ready, and pounce with a scripted request when you see that nascent sign of motivation.
It's tiring and, as you have read on this site, efforts often need to be repeated. Thank you for writing in. We are here to listen to the pain addiction is causing you. We are also here to show you a way out.