He Crashed the Car & His Marriage Is in Trouble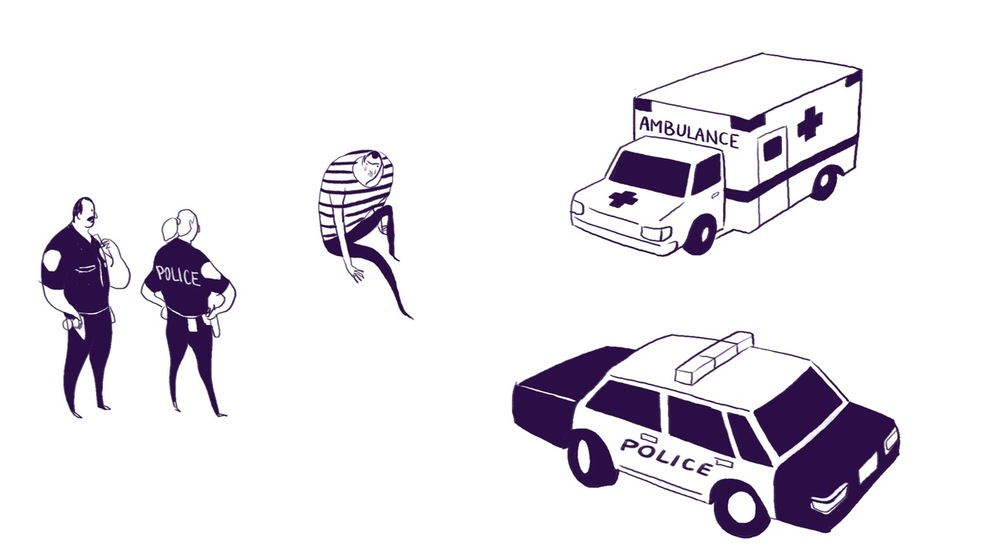 Allies member rlabib wrote in with concerns about his son's situation — struggling with addiction, no money, no job, depressed and trying to raise a young child. The parents live thousands of miles away and feel treatment is the only answer.
"I have a married son with a three-year-old daughter, they all live in Houston, TX, and we, the parents live in Norfolk, VA. My son had a car accident about 10 days ago and got fired from his job because he did not show up to work. I know for sure he has drinking and drug problems. Now the relationship with his wife is deteriorating gradually due to his unstable temper and behavior. I am sure the only help for him is a rehab, I need some guidance and help in how to get him to a rehab. He has no money, no job, and he is very depressed.
Thank you so much"

Your son's family life is in danger: he crashed the car, and lost his job. And all this is happening clear across the country from where you are.
We have written before about the use of CRAFT when you are far away from your Loved One. The approach was not designed for long-distance intervention… but the principles of CRAFT still apply.
Here are links to three posts that I thought had some connection to your situation.
https://alliesinrecovery.net/discussion_blog-how-can-i-intervene-from-far-away
https://alliesinrecovery.net/discussion_blog-how-can-i-influence-her-from-far-away
https://alliesinrecovery.net/discussion_blog-getting-a-detailed-treatment-plan-together-the-why
In terms of what you can do right away, I suggest you ask your daughter-in-law to look at the Learning Modules on this site. Of course, you as his parents should also follow our Learning Modules, but I am more urgently concerned with stemming your daughter-in-law's frustration and trouble with her husband. She needs support and training that provides practical ways to:
react to her husband,
help her understand addiction,
help her process what each of them is going through, and
how to stay safe.
The CRAFT approach that we teach on Allies in Recovery is gentle and loving, which understandably may not be how she is feeling right now, with her husband having lost his job and a three-year-old child to care for.
As his parents living so far away, you will want to look at the communications module in particular, since phone and internet may be your only ways to connect with him.
It's too early to be turning to Learning Module 8, which is the intervention part of the approach, but do look at it. Your son may be in a window where he is willing to take action towards his addiction.
Part of what YOU can do is this. You'll need to do research on what treatments are available in the Houston area. Include treatment options that he can do while staying at home and inpatient treatment options where he would go away from home for a while. One is not better than the other. The important factor is locating quality treatment, that he can afford or that's covered by insurance, and facilitating his access to it. Our Resource Supplement provides ways to search for approaches that are well studied. It also has links to national sites that can help you search that part of Texas.
Here is the link to look at our page on the different models of treatment.
It's going to be work to do this…but see if you can find a treatment place for each of the modalities you think best applies.
Write down everything you find, with lots of detail for each place: who your son should call, when (times), what he needs to prepare for the call, then criteria for admission, insurance etc. etc… Everything you can think to ask and have answered for him. You son is not in any shape to be doing the research.
Finally (for now), you can't parent your way through this. He is an adult. You can partner with him, you can be his ally. You are support. You are there to help him figure out treatment and engage him so that he will go. Imagine creating a path to treatment with him. If he is in a desperate financial situation, keep your financial help short-term. The same goes for any other thing that stands in the way of getting through that door to treatment: make getting treatment easier for him but do it in stages, protect yourselves too.
It is so difficult to be dealing with a grown child with addiction issues. It may take time. He may not get traction into sobriety right away. Pace yourselves. Do your homework with us. We provide the best studied approach and solid places to research the field of treatment. Write in for more guidance as you need. Keep us posted.