He Claims We Kicked Him Out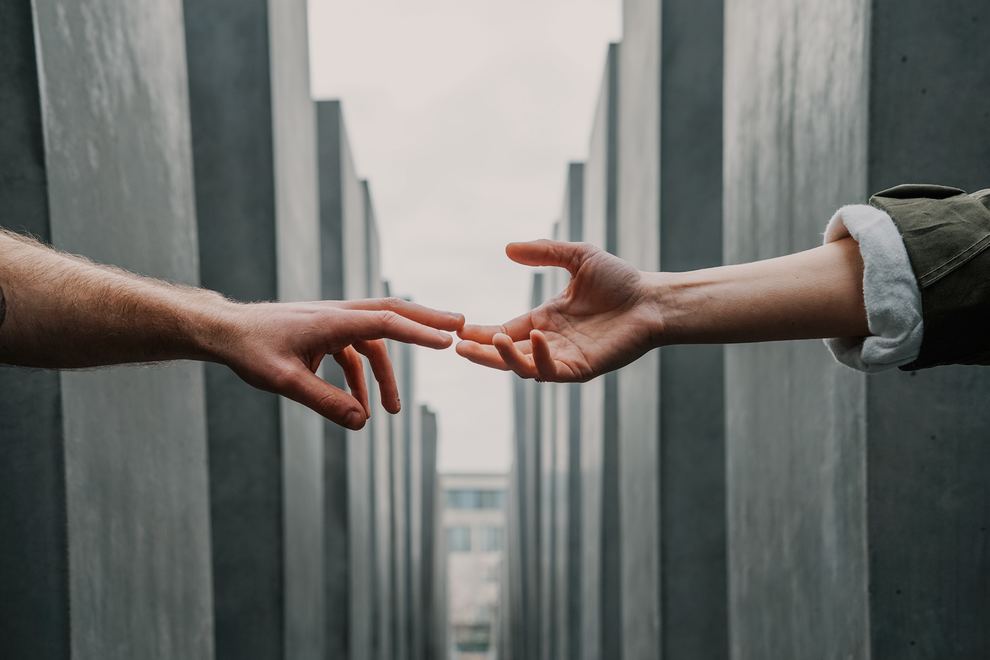 thislifesucks is concerned about her relationship with her Loved One, who has now been bouncing around for much of the summer. When the family sets boundaries, he claims they are "kicking him out." He's worn out his welcome at some friends' house, though, and may be nearing a "dip." How can she make the most of this opportunity?
Hi,
I have reached out to this site before, and have found it helpful. There's been a new twist in my son's situation, and I'm seeking advice again.
My son will be 18 at the end of October, and is just starting his senior year of HS. He was adopted through DCF, after his bio-mom's rights were terminated. He's been abusing marijuana for about a year and a half or so. He blew up in our house last December, causing hundreds of dollars of damage to the property, and we were able to have him removed to a psych hospital (HighPoint, in Middleboro. I was not impressed). From there, he was moved to a STARR bed, (which turned into about 145 days), and was diagnosed with SUD, in addition to his PTSD/ADHD/attachment/trauma issues. Eventually, he agreed to go into treatment at MYR for substance abuse. He came out and immediately began smoking again, and refused to go back into treatment. Read thislifesucks' full comment here.
Hello again,
I posted the other day looking for advice, but things have shifted, and I wanted to provide some additional information.
After weeks of completely ignoring my texts (I would periodically send my son messages saying that I hoped he was safe; that I love him; that I wished our goals were better aligned, etc), he started responding. He lost his "job" through a mentor we were paying for, because of stealing. School has started, and I think he's worn out his welcome at his friend's house. I'm sure he's starting to feel anxious and overwhelmed, but is still hostile and angry. Read thislifesucks' full comment here.
Your son is struggling with many issues. He is close to 18, left home, and had been living with a friend though it sounds like he may have been asked to leave. You have tried hard to get his birth mother aligned with how you are parenting, but she continues to be unpredictable. She is smoking cannabis and encouraging both her sons to do the same.
Your son is "dipping." School has started, he lost his mentored job, and he may be in between couches. If it weren't for his destructive anger, you might be able to respond differently. To me, it sounds like your son is banging around his world, pulling from every corner he can think of, using mom, friends, and his family. Poor thing. Our hearts go out to him. And to you. Transitioning to adulthood is difficult enough without all the cards he has stacked against him.
You have created clear, firm boundaries. He can come home to eat before 8:30, and to sleep, when not high. After 11PM, he can sleep under the covered deck. You are limited in what you can do, since his birth mom is nearby, is a bad influence, and will let him in. You seem clear about maintaining this boundary despite your son's increasing flailing. You also sound loving and supportive despite his responses. You still reach out and send him the occasional loving text, and your arms are open to having him home under the right conditions. Can you hold this position and maintain this same firm but calm and loving stance?
I am less worried about any damage you may have caused in your relationship with your son for now. He is angry and blameful. Unfortunately, it is common, especially with teens, to blow things out of proportion when parents set boundaries and stick to them. You just hold steady and continue to present things in a loving way, as you have been doing, to the best of your ability. Let him be in charge of his decisions. He'll likely make a bunch of bad ones… He already has. These decisions will inevitably cause him pain. His life will stall. The more you can stay out of his way, the less sense it will make to him that this is all your fault.
So hold tight with the boundaries.
But in order to keep up with his needs for support, we need to come up with some ideas of where he can go next. In what shape is his schooling? Is he due to graduate with his class if he finishes out the year? If going to school is not in the cards, then you cut your losses and accept that he can get a GED in the future.
We are lucky the drug is cannabis and nothing more overtly dangerous. Clearly it's still a problem. And with all that he's carrying, his use certainly exists within the context of trauma and mental instability. He is suffering, and reaching for what he knows can numb the feelings. But this only works temporarily, and creates a cascade of other problems to deal with. With marijuana at least the immediate consequences tend to be less dramatic and destructive than many other substances out there. For this we can be thankful.
Your son spent a good deal of time in treatment. Did he do well in treatment? Is he able to stabilize in terms of his anger, learning disorder, anxiety, depression, and trauma symptoms?
What if you could offer him a long-term living place that is therapeutic but not formally considered to be treatment. I dream of places like this for the many young people whose parents I work with.
They do exist but they're expensive. Here is one in Vermont. We had one young person go there and do well.
If you could find something like this, you would present it to him, and wait – patiently – for a yes. You would let him continue with the existing set-up until the dip dipped further.
Here's an alternate option: How about offering him some financial support to secure a place to live. You would pay the landlord directly. It could be a room in a group house. He would need your help finding this. You would be clear that he would need to be followed by a therapist for this to work. You would present it as a transitional plan to help him launch into adulthood with some stable support to lean on at the start. He would need to find a job to keep it going.
Your situation is a good example of what a family can and can't do. Hold your limits as it relates to access to your home. Much as we counsel a parent to proceed when their Loved One has a bad-news boyfriend, we'd suggest that you ignore what he does with his birth mother. Don't talk about it or rehash the disappointments about her role.… Let him realize what she is to him on his own. Again this lines up with how we advise family members to approach (or not approach) the questionable relationships their Loved Ones enter into. This is for them to figure out, and the more we try to exert our influence in this realm, the more it typically backfires. Laurie MacDougall recently wrote about this as she reflected on the relationships her son tended to form while in rehab.
Your son has a lot to process and his relationship with his biological mother is part of that. This will likely take him a long time to unwind. But her instability is something he will have to come to terms with himself one day. In the meantime, you're better off keeping your focus on what kind of stability you can offer him – through the boundaries you maintain, the consistency of your responding to his use/ non-use in a CRAFTy manner, and your loving, compassionate ear that he will eventually learn to appreciate and seek out.
When we spoke some months back, you were then trying to bring the birth-mother around to the structure you were placing around your son, to no avail. So be it. As a young adult, he is beginning to leave the immediate sphere of influence of your household, and yet not able to stand on his own two feet yet. Even though he seemed to be flailing this summer, this is part of his learning about the transition towards independence.
As you consider your next moves, keep in mind that you can be an encouraging and supportive force in this transition even as you step aside and let him continue to learn more on his own. Communicating your belief in him as he feels the strain of facing things on his own can be very powerful. Make sure to emphasize and acknowledge the independence he is straining towards. He needs to know that he can see you as a partner in his journey – towards stability, towards adulthood, and towards sobriety when he's ready for that. This transition requires us to shift our thinking. It requires us to stay on our toes in terms of how we define parenting and partnering with our Loved Ones.
If you're able to stay loving and open, but continue to step back a bit more, you can focus on having various creative options up your sleeve – to help give him support for all that he is managing internally. When he opens up or shows a wish or dip, those options will be there. It sounds like the time may be ripe as he faces the next season.
It's pot, thank goodness, and winter is coming. Your son sounds so lost. He needs to figure it out. You can provide what you are already able to provide at home, along with further treatment help (disguised as a therapeutic farm or help with rent if he agrees and sees a therapist). This all would be a step in the right direction.
This is a quickly evolving story. You sound strong in the stance you have taken. Keep this up. We are glad you wrote in and shared these recent updates. Let us know how this sounds. Sending you our love and support, and a peaceful night to you and your family.