Fentanyl is Winning Over the Sober Living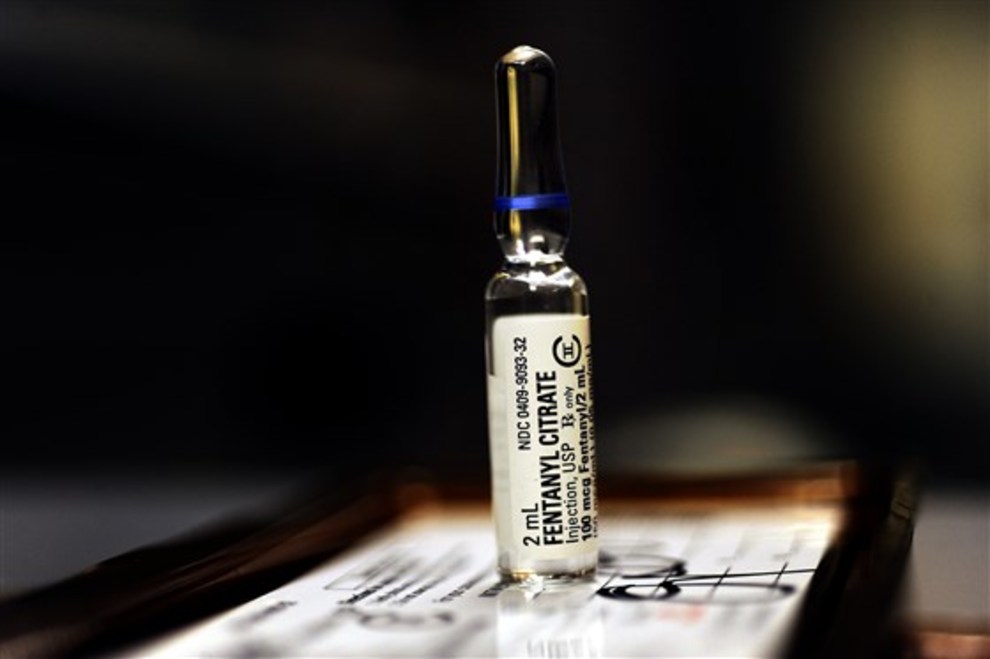 We've been following along with Mothra as her adult child has navigated the challenges of sober living…She just sent in the following update, describing her son's overdose:
Dear Dominique and AIR family. We received a call late last night that our son had overdosed and was en route to the hospital, The hospital would not give us any confirmation if he was there or not, and being told by a third party that it was significant we decided to travel the 2 hours to get there, in a panic and so fearful of the worse. Upon arriving he, was in the lobby waiting for a cab. I'm so grateful to the friend who helped him and the EMTs.
I've read here various postings about the fears, and anxieties caused by a loved ones SUD, and this was so severe in me that all else went out the window. I forgot my list of treatment centers, we didn't have a plan, nor a talking point plan either. We were blind to everything except the horror, which in our case has become the norm. We pulled it together when we got there and got an bit more on track.
I'm glad to say he is in a detox tonight, due to his sponsor and house owner and manager. I saw how a really good sober house works for the first time ever. They helped get him placed and if he completes the detox he can return.
I hope he chooses to stay, but I'm finally resigned that there is nothing more we can do. We used CRAFT in the way that we talked with him, keeping our distance but being pleasant, but he was in no condition to be left alone. We almost took him back home, but decided we would stay in the area until he got placed. Home is our sanctuary and he is not welcomed at this time.
Our son however seems to see nothing but the lure of the drug: fentanyl. He has had many chances similar to this in the past and always the same result of constant relapse. Even after at least 7 narcan doses to revive him he apparently used again during the night, though we were with him. He would walk off to have a cigarette or spend a long time in the bathroom. It's so insidious…you think he's using but not sure. But he was…more horror…He just kept on using despite the fact that he almost died. Nodding off d u ring the ride to detox. I forgot that I could have been more insistent and could have had him held for 72 hours. We could have sectioned him. So many could haves after the fact.
We are in our 60s and 70s. We are exhausted and discouraged beyond belief. We will not be answering any calls, nor visiting for quite a while. We have neglected ourselves terribly and need a break. I'm grateful for this blog to be able to express my feelings.
Thanks for reading.
Mothra
Fentanyl is truly deadly. People are overdosing in record numbers even when compared to prescription opiates and heroin. Your son is in the grips of a very addictive substance. It hijacks our ability to find pleasure elsewhere in life, and the withdrawals are so agonizing that we'll do absolutely anything to avoid them. There is no choice but to use again.
Yet your son is in sober housing and is attending some self-help. Part of him, part of the time, is turning towards recovery.
He doesn't like medication assisted treatment. If memory serves he has tried Suboxone. At this point, he needs and you need to ensure he is protected from overdose. What about methadone? Can he be convinced to try it? What remains of your energy should be focused on this. Can the detox help? Can the house help?
…Son, your mom and I (I'm assuming you usually do the talking so I suggest your husband do it) love you madly and are so grateful that you found another sober house and are attending some meetings. We see how you are trying but the fentanyl is winning. We are devastated and scared. We are old and exhausted. Here is the phone number and address of a methadone clinic near you. At this point, this is all we can do to save your life. Please let us take you there. Please hear them out. It's a different drug than Suboxone. People are overdosing and dying all around us from fentanyl. Please consider this. We are having trouble sleeping, we feel sick all day long, we are having real difficulty in our own life knowing you could overdose and die.
You will need to call the clinic first and see what the steps are for admission. Is there a waitlist? How will it be paid for? How will he get to the clinic everyday?
I am so sorry for you and for your son. Please try this.