Could Pot Help with Addiction?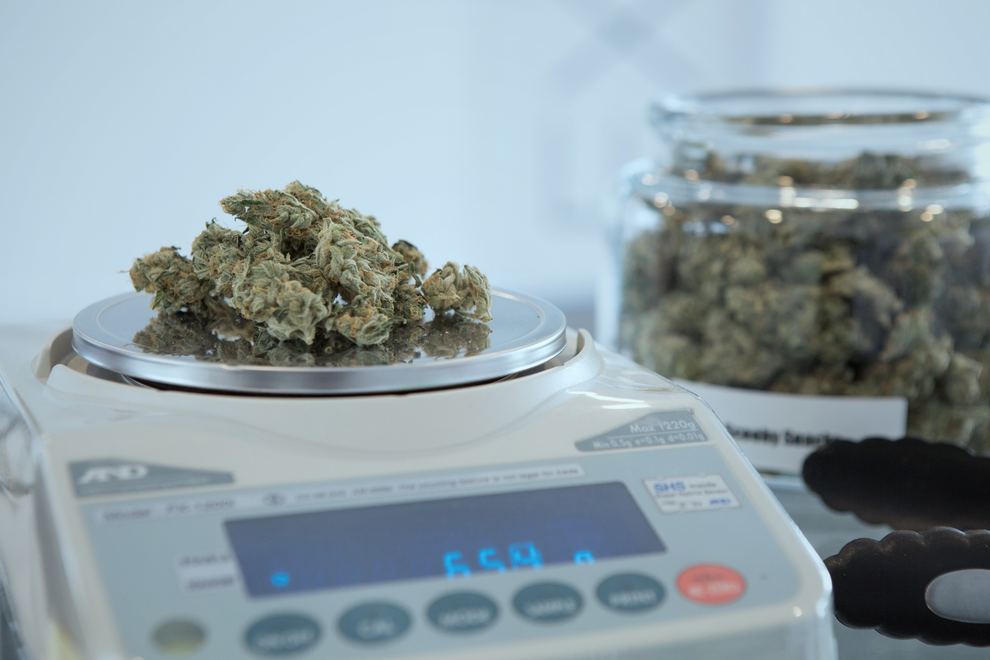 Mom 101 is wondering whether medical marijuana is a viable option for treating addiction…
"Watched Dr. OZ this week and he had a guest speaking to medical marijuana use to end addiction.
Any thoughts on this?"
Is marijuana the answer for getting off of opiates? That's an interesting question. I found and watched the segment of Dr. Oz that you are referring to. It was certainly provocative.
I am not a scientist though I strongly believe in the scientific method as a superior process for separating anecdote from harder fact.
Science has its criticisms, two of which are worth noting here: science is carried out by humans, and humans make errors and hold biases. Secondly, money for scientific study can also be biased, in the case of marijuana, historically, against funding for the study of marijuana. It's worth noting that with the advent of legalized marijuana use, strong commercial interests are now upon us and these interests create more difficulty in teasing out fact from fiction. Simply google CBD, the acronym for cannabidiol – an active property of marijuana, and you will see the plethora of marketing claims.
I went to the most recent and complete review of the study of cannabis from The National Academies of Science, Engineering and Medicine (2017, https://www.nap.edu/read/24625/chapter/1#xii0).
There is almost no study of the use of cannabis as an aid for withdrawal or to support continued abstinence from any drug. Three studies are the exception: two looked at treating cannabis addiction and the third looked at cigarettes. The National Academies assessed these studies and concluded that:
[t]here is no evidence to support or refute the conclusion that cannabinoids are an effective treatment for achieving abstinence in the use of addictive substances.

The only evidence of pot's effect on opiate withdrawal is one less rigorous study that found pot may help with the induction process to methadone by reducing symptom severity as the patient gets stable on the methadone dose.
https://www.ncbi.nlm.nih.gov/pmc/articles/PMC4717827/
On the other side, The National Academies found limited evidence that cannabidiol (CBD) (the active ingredient in marijuana that is most of interest to researchers, along with THC) improves anxiety and post-traumatic stress disorder (PTSD) symptoms.
This last piece may explain the increase in the use of marijuana when people try to withdraw or stay clear of opiates, with or without the aid of medication-assisted treatment (MAT). The guests on the Dr. Oz show also suggested marijuana could help with cravings. Maybe that's so, though one would expect that taking any drug during a craving would reduce the initial feeling of craving. I couldn't find any study of pot use for cravings.
The next question is whether marijuana does a better job at addressing anxiety, PTSD, and craving than do other well-studied medications on the market, when prescribed by a physician. Those studies do not exist.
Many people who are put on MAT start or increase their use of marijuana. MAT clinic providers will tell you it's part of the process and is an "acceptable" outcome. The goal is to address the opiates. Other drugs matter, like cocaine and methamphetamine and benzodiazepines, but pot, and for that matter alcohol too, well, that matters less, especially in the beginning. This is the commonly accepted position on pot use, by MAT providers.
From the standpoint of a family member and CRAFT, does this means you excuse the pot use as your Loved One ramps up on MAT?
Perhaps. It is, after all, harm reduction. If so, then the line between use and no use shifts slightly and you accept pot as no-use. You act rewarding and loving when your Loved One is high on pot and not opiates. You'll want to refer to our page on the signs and symptoms of drug use to help you tease apart what a person looks like high on pot as separate from high on opiates.
The question this raises is whether your Loved One will then end up addicted to marijuana. The science (see this article we recently highlighted in What's News) increasingly points to one overarching addiction center in the brain, where drug and addictive behaviors such as gambling are substituted when the drug of choice is removed. In one interesting recent study, clients in a drug treatment program who were helped to stop smoking were less likely to relapse to drug use than their counterparts who continued to leave the door open to addiction through smoking cigarettes.
All of this suggests that the answer as to whether your Loved One will end up addicted to marijuana is therefore: probably…. But there are plenty of examples out there of individuals who are abstinent from the drug that caused them so much harm, and who are more or less moderating with alcohol or marijuana.
My bias: I still think a trip to a good psychiatrist is in order to see if the symptom relief being provided by pot or alcohol could be better addressed with psychotropic drugs.
My next bias: I worry that we are becoming a society in which harm reduction is the goal. With MAT and now marijuana on the scene, are we putting a whole generation of people into a limbo state, part of the way towards recovery (harm reduction) by addressing only one drug (opiates)?
My other bias and one pet peeve: The neuroscientist on the Dr. Oz show, when asked, said that almost no one succeeds in being abstinent from all drugs. The brain, she went on to say, has been seriously damaged/changed to the point where some chemical will always be needed. She was probably referring to opiate use though she didn't specify. This argument of irreversible brain change was a main driver in the use of methadone to treat opiates back in the 1970's.
Yet the evidence for this simply doesn't exist. No one has studied long-term abstinent people and found their lives to be sub-standard to those on a substitute drug. These proponents talk of fundamental irreversible shifts in the brain, though again this has not been proven. In fact, recent studies are finding the plasticity of the brain to be more robust than previously believed. In short, the brain's ability to redress past abuses with drugs and to become healthy again is more in evidence than ever.
Okay, one more bias: In the long run, a full recovery­—being fully abstinent from all drugs, along with regular care of the body and mind—is a beautiful thing.
Let's not hold this generation to a lower standard. Yes, individuals need to cut out the most harmful drugs right away, but there still needs to be a process of insight and recovery that leads to a quality of life for people with addiction that they may never have known. Let's make sure we provide the pathway and resources for them to aim high (sorry, bad pun).