Coaxing the Little Scared Animal…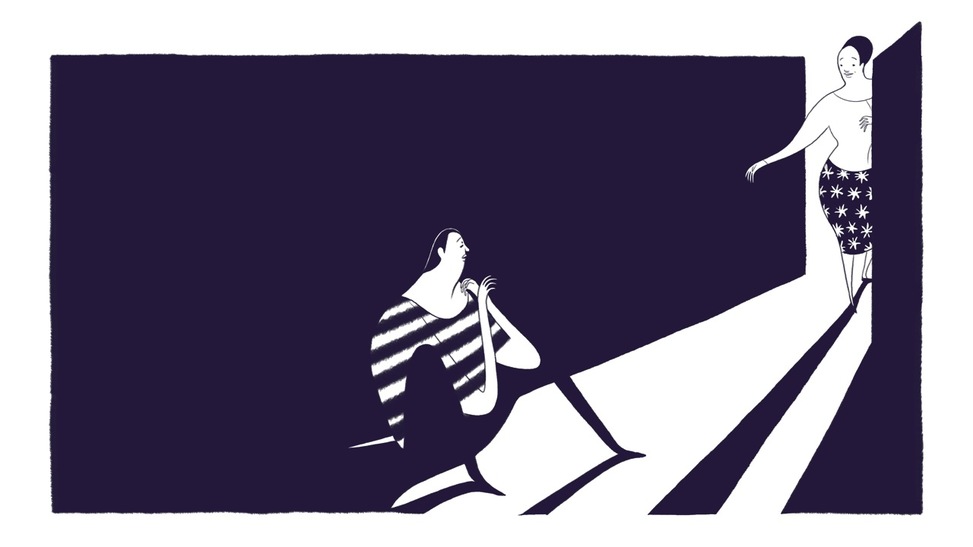 AiR member esta4 has been working on how she communicates with her Loved One. She recently wrote in with an update and some questions:
Dear Dominique,

I actually have seen my son drunk only twice since he left detox at the end of January with lists of potential programs for him to consider. (During his stay, the social worker tried her best to get him to commit to a program so she could call and schedule it for him, but he said he would take care of it after he left, and, of course, he did not.) This is a part of the problem-he drinks alone in his apartment. He does not drink socially because he rarely goes anywhere or sees anyone, and he does not drink on family occasions when he attends them. He is clearly embarrassed by his drinking.

Since my husband sees him every day, he has seen a pattern since detox. He does not appear to drink every day, but seems to binge on Wednesday and Thursday evenings. The communication skills between father and son are poor at best due to my son's attitude. When he gets belligerent, my husband just walks away (and shares it with me later).

So, I told my son I needed company for dinner on Monday because this is one of his sober days lately, and he agreed to go out with me. I had previously read module 4 and made a plan to start with small requests and work toward bringing up rehab. While our conversation was pleasant enough, he stonewalled me. It went something like this:

me – I feel you are bothered by something. Is there something you want to talk about?

him – Not really.

me – You were able to talk with me up until a few years ago, and I'm still ready to listen without comments.

him – That's good, but I have nothing to talk about.

me – You don't seem very happy about your life.

him – It doesn't matter.

me – Can we plan on going out together once a week?

him – I don't know, maybe.

By this point he seemed to be getting a little irritated so I backed off. I had hoped to bring the conversation around to looking at the programs that have been suggested for him, but it seemed like he was done. So, was my conversation too much like a parent? He did contribute to the bill. He had to stop at the grocery store on the way home, but I did not go in with him as I might have done in the past. I'm struggling between my need to parent my child and his need to get help.

Thanks for "listening."
You've made some small but essential changes
Dear esta4, You've taken some important first steps in changing parts of your relationship with your son that are under your control. You took a page out of the Module 4 playbook, and put in place some critical changes. These changes may seem small, but they are exactly where your influence lies for helping your son.
1. You are figuring out the patterns of his drinking. With the help of your husband, you are more sure of which nights he drinks and when he doesn't drink.
2. You picked Monday night, a night he is unlikely to drink, and created a situation that is rewarding to him (a meal out in a restaurant). The meal out is also an opportunity for you both to connect and share a light moment. You created a moment when your son can perhaps enjoy time with his family while he isn't drinking. It's a moment for him to perhaps notice that there are other things besides drinking that can feel good, maybe even a little.
3. You sat in the car while he went in to get groceries. In the past, you might have gone in with him and been tempted to pay.
I applaud your efforts.
To sum up:
You created a rewarding situation for your son when he wasn't drinking;
You created a moment to connect and remind him of the good feelings that come with family;
You reinforced that bridge between you, an ease in communication that will help him speak to you when he is hurting;
And finally you pushed the responsibility for providing food back onto your son by staying in the car when he needed groceries.
I commend you….hurray!!!!! Well done.
We worked with a father who likened the building of a bridge between himself and his son as "coaxing the little scared animal out of the woods." We were working on ways to connect with his son, ways to show his son that a loving hand was there, reaching in, ready to pull him out of the woods in a moment when his son felt scared.
Become an ally, let go of the parenting
Your Monday evening dinners are a great example of setting the stage for "coaxing the little scared animal out of the woods." The hard part with this coaxing, and as you describe with that dinner, is this overwhelming urge as a parent to force your way into the woods, by getting heavy and asking your son about his hidden life. The moment you do, your son backs further into the woods.
Any parent would want to step in and fix what is so obviously broken. An ally, conversely, does things a little differently by creating a safe environment that is conducive to getting help to fix what is broken.
You are rewarding non-drinking moments, reinforcing the bridge of communication, and you have given him the list of treatment and recovery options. You are creating that environment.
Once the stage is set, you wait
Now, you wait. This is the toughest part. Conversation at dinner should be kept light. Wait for your son to poke his head out (wait for the wish or the dip)…. You've got treatment as ready as it can be.
With all this in place, you've done what you can to provide an important pathway out of drinking for your son and help towards recovery.
You've made it as easy as it can be for your son to turn towards you when he is ready to ask for help.
It's quite a dance. The social worker at the detox reached in at the wrong moment and got rebuffed. Similarly, you reached in and got shut down at dinner.
Your son is embarrassed by his drinking – good. He's gone to detox, a sign to him that things are indeed serious with his drinking. You and your husband are creating THE most conducive environment possible for your son to get the help he needs.
Thank you for writing in. Your experience is so important for all of us.