Binge Drinking and Diabetes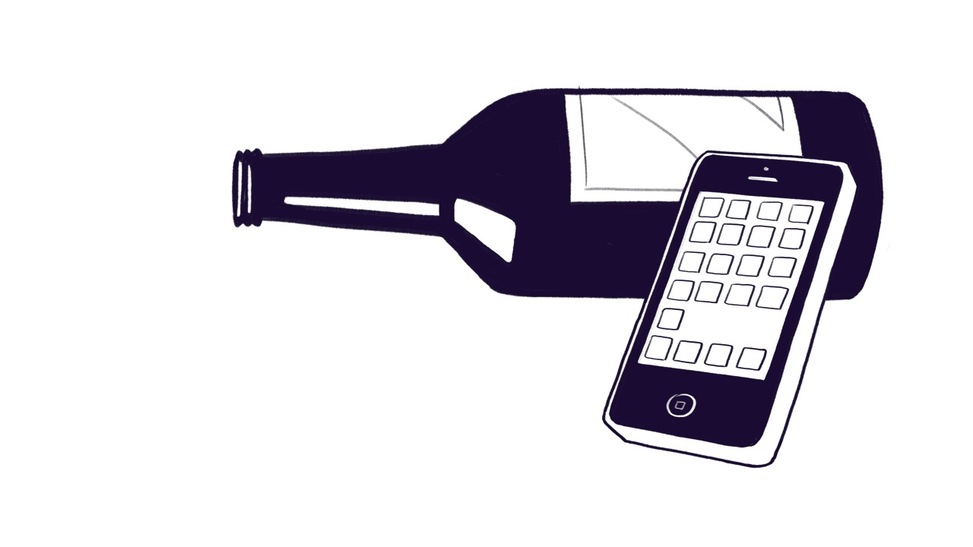 I am struggling with the not coming home part with my daughter. We have told her we don't want her home when she is using drugs and she usually doesn't come until the next day. I have asked her to let us know if she won't be home as we worry about her safety. and I go out of my head worrying. But her pattern is to ignore my text or call and not respond until the next day. I understand the letting them experience the let them be out in the world on their own but my adult daughter also has type 1 diabetes and has had some dangerous, life threatening consequences from both low and high blood sugars while drinking. My heart says at least when she is home I know she is alive. I am so afraid that if she is gone for days at these friends' homes where they are doing the drugs no one is capable of knowing if she is just sleeping it off or is actually having such a low blood sugar that she could go into a coma. My fear is fueled by one episode where she landed herself in intensive care because she drank so much and went into diabetic ketoacidosis. Read the full comment here.
Such treacherous ground you are on. Your daughter is at high risk of hurting herself, mixing alcohol and now cocaine with a health condition such as diabetes. She can do well for months at a time, and then seems to break out in a binge, putting her physical health gravely at risk.
You've hit on the central, raw, and painful point in this whole picture — those thoughts like "my child will die if I don't protect him; my daughter will die if I don't keep her out of harm's way; I wouldn't be able to live with myself if…; at least when they're home I know they are alive…"
Your daughter recently came to you and said she had a problem with drugs. This is CRAFT at work. This is what we are looking for. You had the list of treatment options ready. What happened when you presented it to her? CRAFT is about putting the immediate environment in place, making it the best one possible, investing time in the things you can control (your communication, your behavior, your help with treatment) and waiting for your daughter to do just what she did: admit she needs help.
She can still say no or she can say yes to treatment, and then not go. In these cases, you maintain your CRAFT stance and set up again. There will come a time she will say she needs help again. Then you'll pull out the list and say something like: "let's choose something together. I'll do anything I can to help you."
There are limits to what a family can do. A family can do CRAFT, but it is ultimately still up to your daughter. You are shining a light down the road to treatment, you are reducing barriers to her getting into treatment, you are holding out your hand.
You are doing everything you can, despite the fear that when she is away from home, she will drink to the point of diabetic ketoacidosis. You are correct to be worried. When you mix cocaine with alcohol, you do more of both. The cocaine allows you to drink more without getting incoherent. When you add cocaine to a drinking problem it is like adding premium fuel in a car. She will drink more.
These two things are true: she can hurt herself and you can hold your position and keep your arm outstretched.
When she is withdrawing in her room, let her alone. If you are at all concerned about her state of health in the moment, call first responders. When she is home sober, step in and reward.
You are doing CRAFT and I see the signs that it is working. When you are both in a relatively calm mood, the next time you have an opportunity, can you let her know how valuable it would be to you if she could answer your texts the same night, check in with you to relieve your worries about her health, and possibly even make a plan to address monitoring her blood sugar levels when she's away from home for an extended time? Raising these concerns – but leaving the substance use out of the discussion until the time is ripe for that – in a non-confrontational way, letting her know you want to work in partnership with her to at least address the blood sugar monitoring could be helpful. At least you'd have a chance for her to hear you on this one piece of the puzzle.
In the meantime, set up again. Things can change so quickly and you have done so much of the work needed to create the optimal environment for your daughter to see that she needs help and to get her connected to that help… take some deep breaths and acknowledge how much you have done, and that you can keep doing this. She will ask for help again. Go back over Learning Module 8. Be on the lookout for a wish or a dip, plan out the next conversation about treatment. It has to be a strategic moment, or she will dismiss you. She has come to you once, she will come to you again. In the meantime, look into a civil commitment to see what is involved. Look at the paperwork; get the backup materials the process calls for. You want to cover all the bases you can in this situation, so find out all of the possible external support options available to you. You can also look into hiring an interventionist but they are costly and in general are less effective than the CRAFT method. In the early comparative clinical trials of CRAFT, interventions worked 25% of the time, while CRAFT worked 65% of the time.
This is a terrible place to be for a family. Your description makes it all too real. You are doing what you can. Loved Ones are adults. In the eyes of the law, they are responsible for the decisions they take. As the family, you can learn and behave in the way most likely to lead them towards the right decision. That is CRAFT.