Did My Comment Make Him Drink?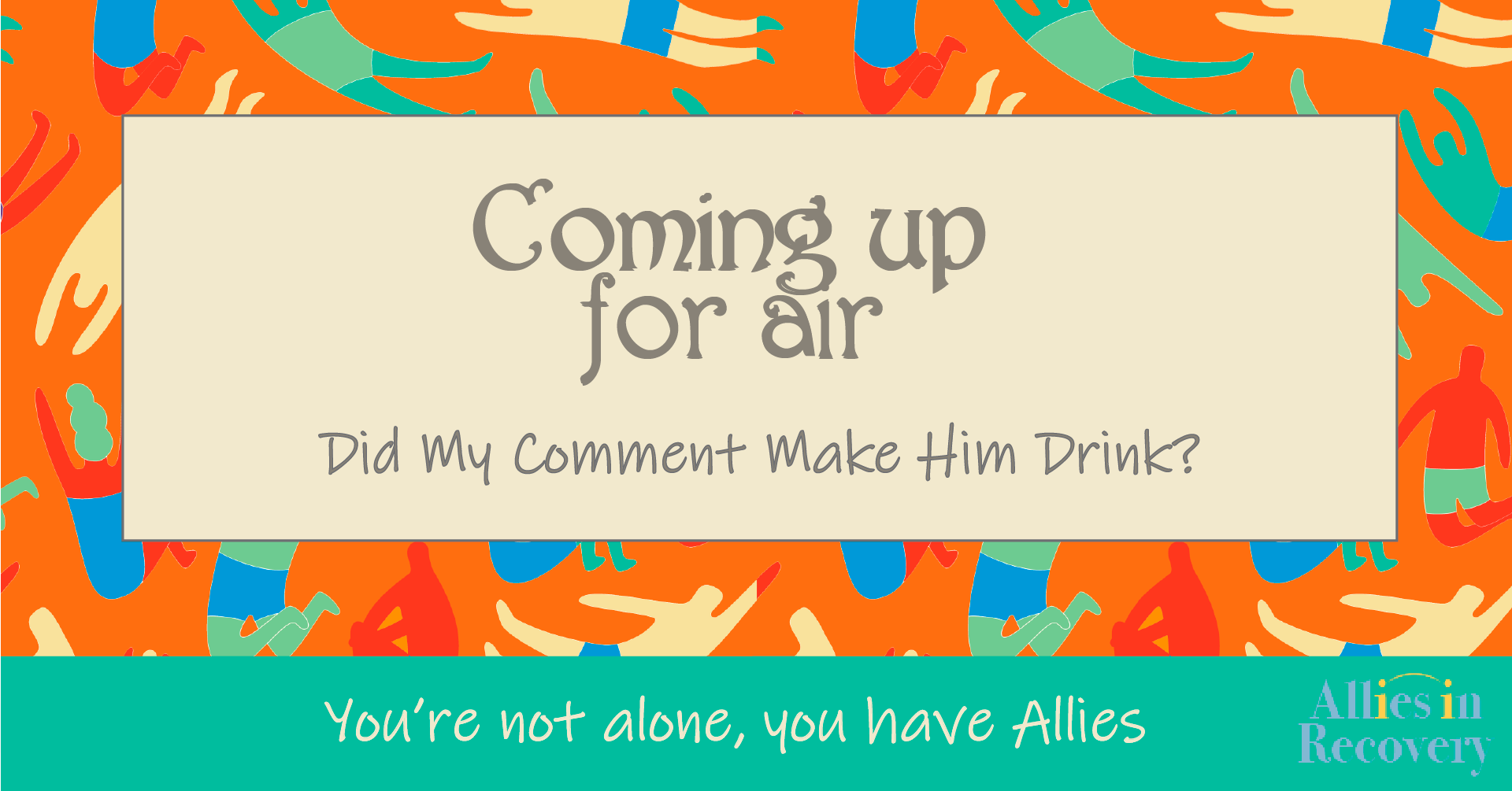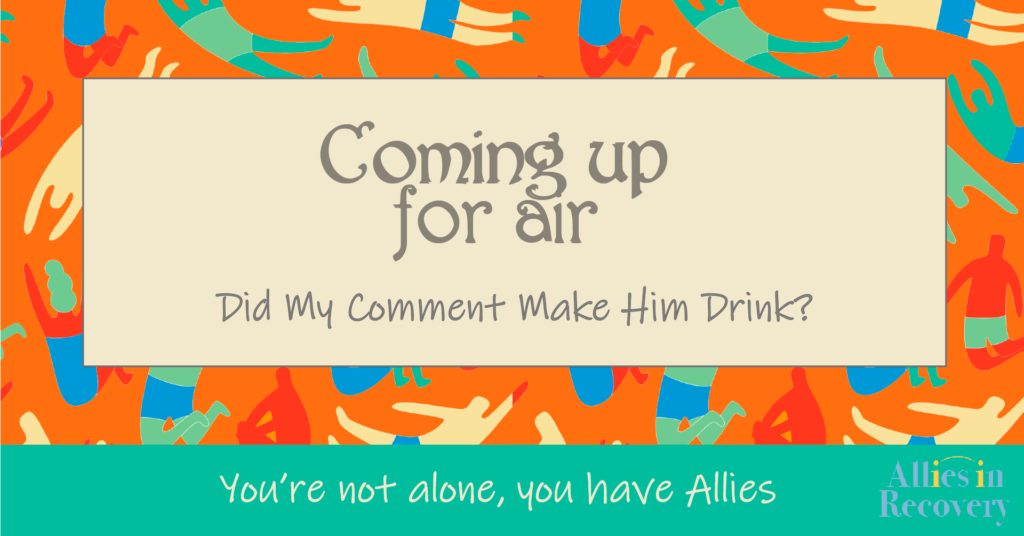 Graphic Design by Lizabeth Laroche
A listener asks if her comment, meant to be positive, made her loved one drink. It's dangerous to refer to someone's status of using or not. Even if you're trying to acknowledge them in a positive way, you can't know what they're thinking or feeling, and what might make them feel acknowledged or send them into feeling bad. How do you limit your talk to yourself in these circumstances? Focus on what you know – "I'm doing well; I'm feeling connected; I'm working on myself." This avoids linking your happiness to their actions.