Getting Started with So Hum Meditation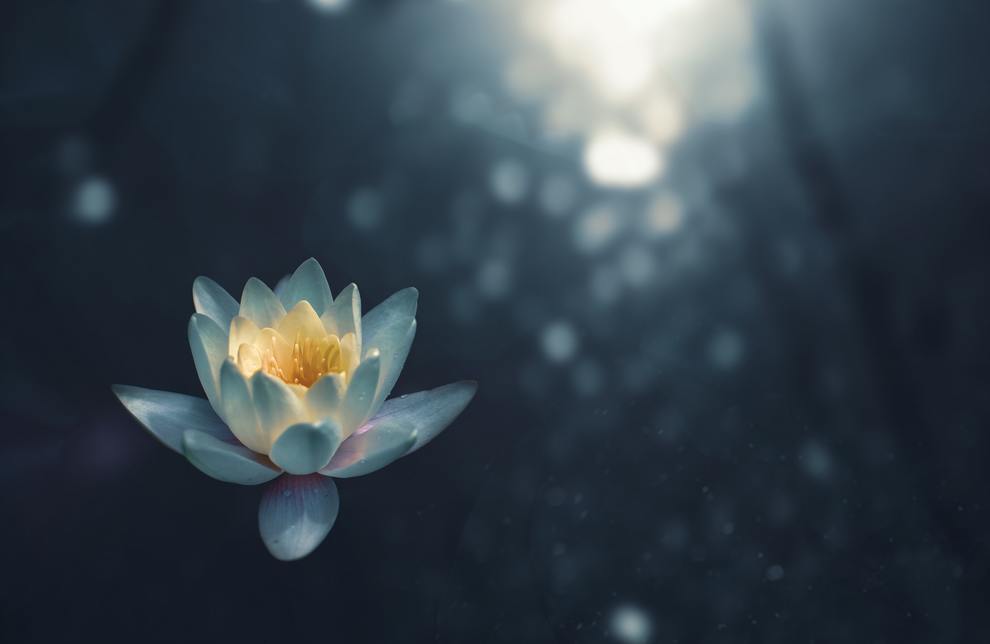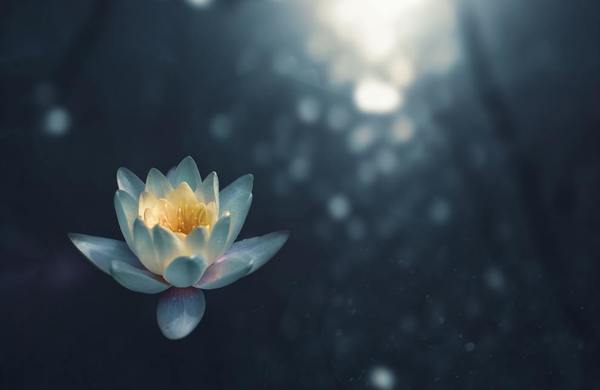 Nowadays, meditation is pretty much mainstream. Most of us are familiar with the many benefits and you can easily find hundreds of tools, from coloring books to journals to guided meditation apps, that will help you along your journey. Each day is different, so the more types of meditation you know, the better.
But there are SO many different techniques that it can feel rather overwhelming if you're just starting out. Where should you begin if you're brand new to meditation, or if you feel like you need to change up your practice? And how can you possibly sit still while grappling with the stress or chronic worrying that so many of us experience in the face of a Loved One's addiction?
One of the most helpful segues into meditation is through the body.
When there's pent up or subconscious energy circulating around your physical body, it becomes an extra layer of distraction which can cause real interference as you attempt to turn attention inward.
Try simply moving your body before attempting meditation or stillness. Things like walking, gardening, yoga, or even just a few jumping-jacks can really help you begin to feel more present and connected to what's happening right now. And in terms of meditation, that's a big success!
One of my favorite types of meditation is mantra meditation. The word mantra translates to "that which protects the mind." So mantras are simply sounds, words or phrases that you can repeat internally or out loud over and over again to keep your mind focused.
This simple SO HUM meditation is a really helpful combination of focus along with short pauses between breaths to allow and observe whatever thoughts you're having. If you're curious, the words 'so hum' are often translated to mean, 'I am that,' or 'I am myself.' The words themselves are extremely grounding and you'll find the rhythm of this meditation soothing and healing. You'll recite the syllables internally (silently), rather then speaking them out loud, for this particular meditation.

See the instructions below to take a closer look or download and print the file to keep on hand. SO HUM is useful to incorporate into your day or during times of stress, so practice it now and remember it next time you need some guidance for your meditation!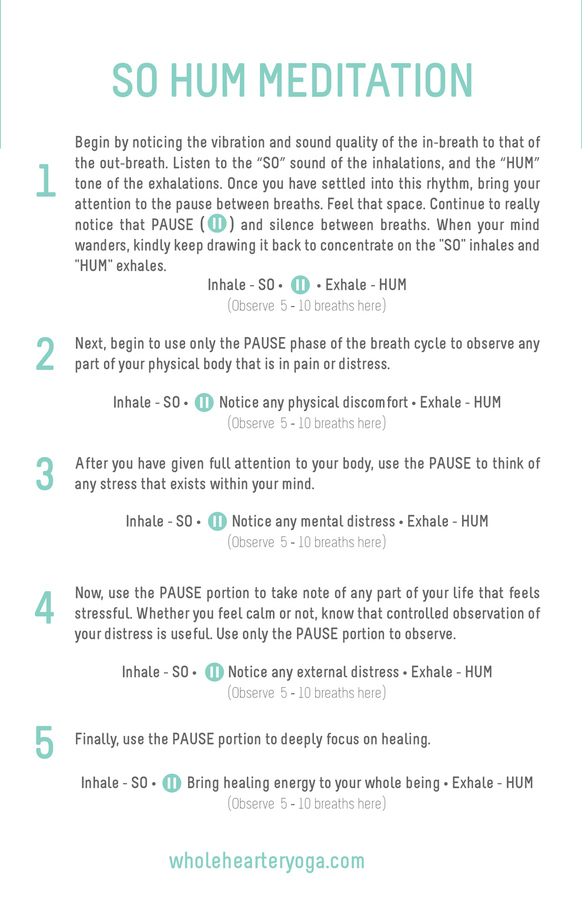 To check out more grounding wisdom from Rosslyn, read her other sanctuary posts here. Rosslyn has also produced a series of engaging and satisfying yoga sequences for the Allies in Recovery community that allow you to practice in the privacy of your own home. Click here for yoga with Rosslyn!
Rosslyn Kemerer is a yoga sharer, graphic designer, nature-lover and mentor to fellow entrepreneurs. She uses yoga along with her own brainstorming techniques and enthusiasm to inspire her students to step boldly after the pursuit of their dreams.
Rosslyn loves bringing her creativity in to private sessions with an eclectic mixture of yoga movement and philosophy, energy healing, Traditional Chinese Medicine, discussion and life-coaching techniques.
"Together, we uncover the layers to reveal the body as a metaphor for healing. My goal is always to leave you feeling empowered, inspired, and motivated to live wholeheartedly."