Membership is FREE for families & individuals during the COVID-19 crisis
You can choose to follow this program through videos or printable ebooks, or both!
The entire learning library is available 24/7. Many members find they like to come back to certain modules again and again.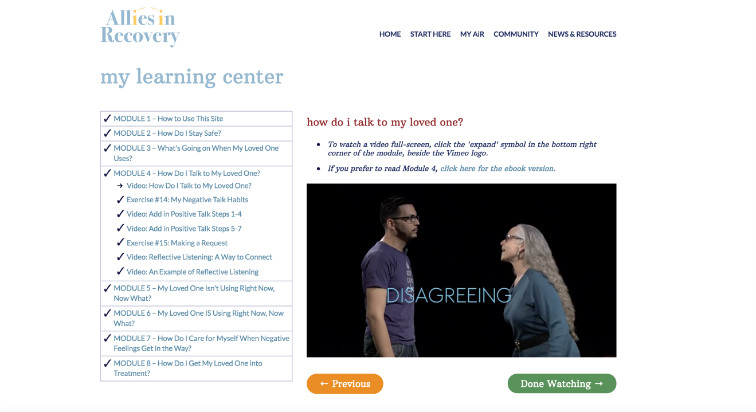 8 modules, broken into short segments, walk you through everything you'll need to know so you can start applying CRAFT to your situation with your loved one. Here's where you're building a new skill-set.
21 worksheets will help you practice and think about what you're learning.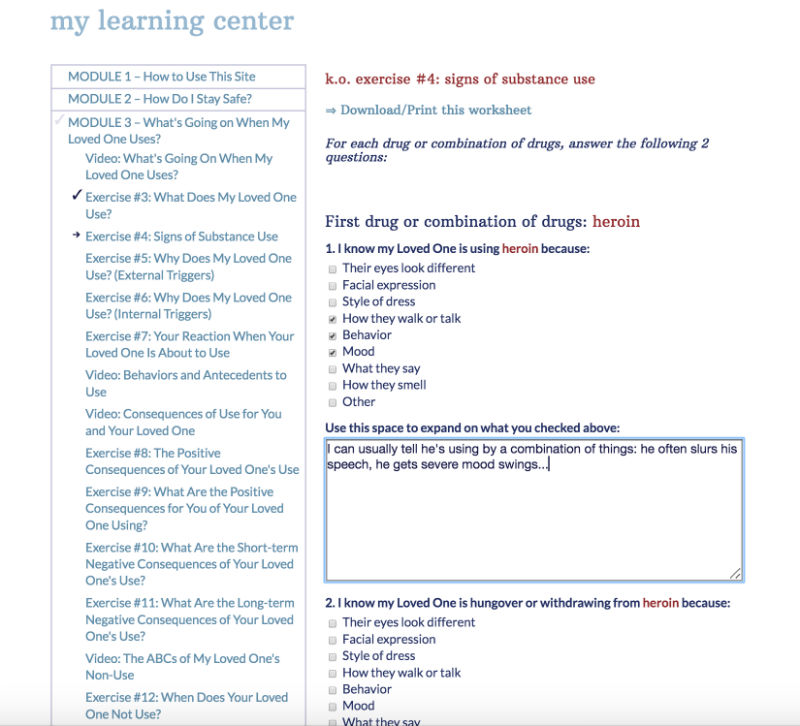 The final module gives you a how-to set of instructions for doing your own intervention with your loved one.
When you run into questions, our Discussion Blog is always available for expert, hand-tailored guidance.
What you can expect within 30 days of working this program:
A lessening of your stress, depression & anger
An improvement in your overall well-being
More productive exchanges with your loved one
A higher likelihood that your loved one will seek treatment
What our members are saying…
"Going through the modules in here calmed me down … though it seemed
really hard at first, eventually it worked to help me learn to say the right
things at the right time…"
"The modules are excellent
—
straightforward techniques with good details
and examples that convey an appreciation for how hard as well as hopeful this
all is. Watching them over brings
different details forward"
Which membership plan is right for you?