A Situation Beyond Your Control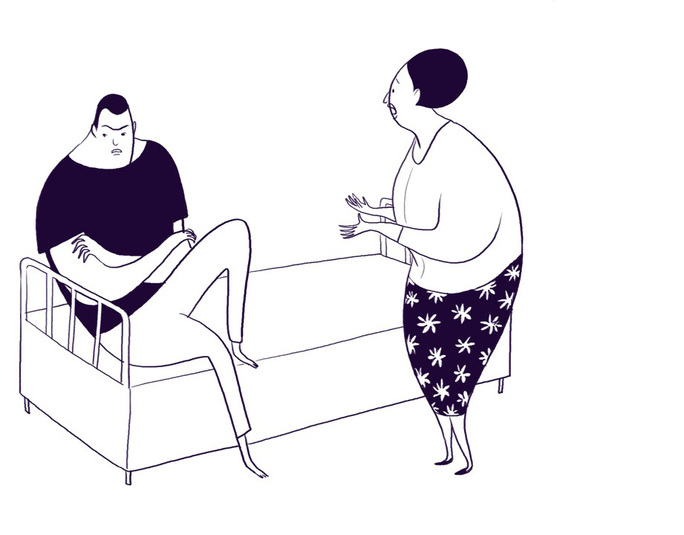 AiR member debbiek recently posted a question relating to the difficulty she's having communicating with her son who's in treatment. Treatment Expert Tom Horvath responds with a suggestion.
"My 23-year old son is in treatment in San Diego and is doing well, for the most part. Unfortunately, he is not complying with all their rules, which has been a recurring problem for him throughout his life. When he told me about the things he was getting infractions for, I told him that I thought he was being unduly persecuted, and I know now that was a mistake. He should be following everything is he asked to do, because he is facing a lot of years in jail for prescription fraud. The report from the facility will be given to the court in his case, and the facility wants to avoid any negative comments, so they want him to be 100% complying with all the rules. I do understand this, but no one, especially and addict, can be 100% perfect all the time. I don't know what to do. They want to limit my conversations with him to three times per week because they think I am "enabling" him and not helping with his recovery."
The First Step is Empathy
It appears that, regardless of how much you communicate with your son, what happens in the legal system is not within your control, and probably outside of any influence you could have. My primary suggestion is to be empathic:
"You are in a very difficult position. These rules seem extreme, but they are expecting you to follow them. If you don't follow them, you may end up with a bad recommendation to the judge, who could put you in prison for many years. I wish I could help you, but there is nothing I can do to change this situation. I'm sorry, I wish I could. This must be so frustrating to you."
Of course, the situation is equally frustrating to you! Although I don't agree with how the legal system addresses substance problems, neither of us are going to change that system any time soon. Your son will need to face these issues primarily on his own, and you will need to face that reality.